Scientific Name
Capra hircus
Habitat
They are a developed domestic breed.
Predators
Large wild or domestic dogs, big cats and fox
Food
Herbivorous, eating hay when given and browse from trees and bushes
Originally Native To
Ancestors are from Spain, but the recognized breed was developed in the United States
Weight
Males 150 lb.
Females 130 lb.
Characteristics
The ears, or lack of thereof, are the special characteristic of this breed; the coat is short, fine and varies in color.
Gestation Period
145 - 155 days
Offspring
Two kids, three is not uncommon
Birth Season
Spring months
Lifespan
Wild Not Applicable
Captivity 15 years
Social Behavior
Very social and prefer to be in a group; popular as pets due to temperament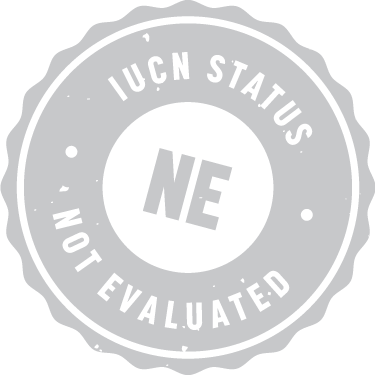 American LaManchas were created in the 1930s by a woman named Eula F. Frey in Oregon after she had relocated from California. The breed was developed from unusually short-eared goats believed to be descended from goats brought to California by Spanish missionaries.
Those goats were bred to several other breeds, including Nubians and Alpines, until a distinctive American LaMancha breed was developed. Official recognition by the American Dairy Goat Association came in 1958. The LaMancha goat is the only breed of dairy goat developed in the United States.
Over the years, the LaMancha was shaped into a low-maintenance grazing breed that has excellent migration abilities. Perhaps this behavior helps explain the LaMancha breed's strong herding instinct, which causes them to prefer being in a group.
The LaMancha breed is used for milk production and is known for having a high consistency of butterfat in its milk. Their milk produces a high amount of vitamins and minerals, plus it is lower in cholesterol than cow's milk. Goat's milk is more easily digestible than cow's milk.
Worldwide, more people consume milk and milk products from goats than from any other animal.
LaManchas are easily recognized by their very small outer ear. There are two types of LaMancha ears.
The "gopher ear" has an approximate length of one inch, but preferably it is nonexistent with little to no cartilage. The "elf ear" has an approximate length of two inches and can have some cartilage shaping the small ear.
Only bucks with gopher ears are accepted for breeding, as bucks with elf ears may sire "throwback" kids with standard longer ears. The face must be long and straight; a curved nose of the Nubian type disqualifies a specimen from the show ring.
LaManchas have a short and glossy coat with numerous color variations and patterns.
LaMancha goats are popular as pets due to their temperament. Lamanchas are known for their curiosity and affectionate nature. They are quieter than many other goats and easy to look after. LaMancha goats are extremely hardy in a range of climates.
Goats are diurnal (active during the day), spending most of their time eating shrubs, trees, herbs, and scrub.
At Fossil Rim, LaMancha goats live at the Children's Animal Center.
ANYTHING YOU GIVE HELPS THE ANIMALS
As a private nonprofit corporation, Fossil Rim does not receive national or state government support. Every cent spent or donated here goes in some way, directly or indirectly, toward the care of our animals.