HARTMANN'S MOUNTAIN ZEBRA
Scientific Name
Equus zebra hartmannae
Species Survival Plan
Yes
Habitat
Adapted to sub-desert plains and barren, rocky uplands
Originally Native To
Formerly arid mountain ranges paralleling the coast from southern Angola to the Transvaal of Africa. Mountains bordering the Namib Desert
Height
60 inches at shoulder
Characteristics
Close-set torso stripes, full-leg stripes, no stripes on belly; small dewlap under the chin
Gestation Period
12 months
Social Behavior
Single male harems slightly smaller than those of the plains zebra. Rarely do small herds combine to form large aggregations, as opposed to the plains zebra. They are migratory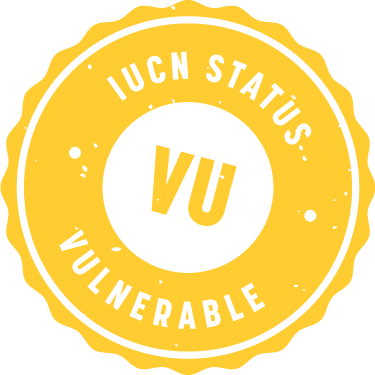 ABOUT HARTMANN'S MOUNTAIN ZEBRA
One of the most significant differences between mountain zebras and the plains species is that plains zebras have 44 chromosomes and the mountain zebras have 32. This is fascinating considering all zebra species, with relatively small exceptions, look and behave in very similar fashion.
The primary visual difference between Hartmann's and other zebras is the small dewlap under their chins. This species also has some physical characteristics present in the Grevy's zebra (no belly stripes) and plains zebra (wide stripes).
In the wild, mountain zebras utilize upland ranges and seek water from springs and rainwater pools. If surface water is not available, they will dig for sub-surface water, thereby creating watering sources for other species. If unfenced, this species can range more than 62 miles. Even when fenced, they are known to migrate over available range.
Established harems have been known to stay together for up to 15 years if the stallions remain healthy and dominate. Other than harems, bachelor herds are present and comprised of young ousted males, occasionally young females and old or deposed stallions that have lost their harem.
As with other equid species, zebra can sleep while standing.
ANYTHING YOU GIVE HELPS THE ANIMALS
As a private nonprofit corporation, Fossil Rim does not receive national or state government support. Every cent spent or donated here goes in some way, directly or indirectly, toward the care of our animals.