Scientific Name
Geochelone sulcata
Habitat
Hot, arid environments; desert fringes to dry savannahs
Food
Grass, plants, flowers, some insects and grubs
Originally Native To
Southern Sahara desert including the countries of Chad, Sudan and Ethiopia
Height
Approximately 12 inches
Weight
Male 150 - 200 lb.
Female 80 - 130 lb.
Characteristics
Third-largest land tortoise; broad, oval, flattened carapaces that are brown to yellow in color; legs are covered in spurs
Lifespan
Wild ?
Captivity 60 - 80 years
Social Behavior
Solitary, only meet up to breed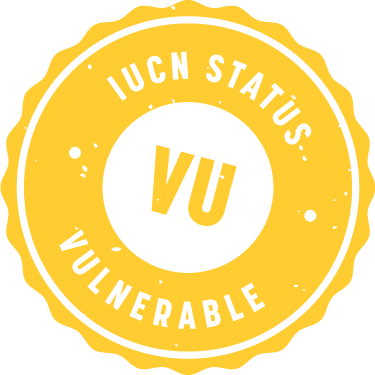 ABOUT THE AFRICAN SPURRED TORTOISE
Very little is known about African Spurred Tortoises in the wild due to lack of field research. They are solitary creatures that live in some of the harshest regions of Africa.
It is the third-largest tortoise species in the world, preceded by the Galapagos and Aldabra species. The largest African Spurred Tortoise on record is 232 pounds. In the wild, they feed on desert scrub and grasses.
In captivity, they are voracious eaters and dine on grass, plants, flowers and leafy greens. To withstand extreme heat and cold, they will dig elaborate tunnel and burrow systems that can be up to 10 feet deep.
African Spurred Tortoises don't actually drink water. In order for these tortoises to stay hydrated, they soak in any water they can find. Drinking too much water can actually make them sick.
These tortoises also act like bulldozers. If they can see through an object, they will try and plow through it and are usually pretty successful.
ANYTHING YOU GIVE HELPS THE ANIMALS
As a private nonprofit corporation, Fossil Rim does not receive national or state government support. Every cent spent or donated here goes in some way, directly or indirectly, toward the care of our animals.