Vietnamese Pot-Bellied Pig
Scientific Name
Sus scrofa
Habitat
Open woodlands near wallows
Predators
Man and large carnivores
Food
Grass, plants, roots, vegetables, insects and grubs
Originally Native To
Vietnam
Characteristics
Much smaller than a normal pig; black, white or pink; have "pot belly" that hangs down
Gestation Period
114 days
Lifespan
Wild 10 years
Captivity 15 - 20 years
Social Behavior
Social, prefer to live in herds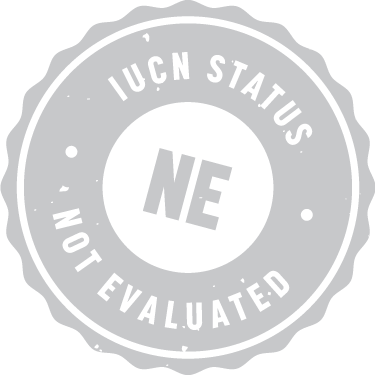 About Vietnamese Pot-Bellied Pig
Pot-bellied pigs are a domestic breed of pig that came from Vietnam in 1985. They are much calmer and much smaller than a farm pig. A pot-bellied pig is usually full grown at three years of age and 50-175 pounds.
Many pigs unfortunately weigh much more than this due to poor diet, overfeeding and lack of exercise. Pigs are very glutinous animals and will eat until they vomit.
Pot-bellied pigs are the smallest breed of pig. Some claim there are micro-mini or teacup pigs, but these are just pot-bellied pigs that are either not full grown yet, malnourished or inbred.
These pigs will either expand significantly when full grown or live a very short life. Even if the outside of the pig stays small, its organs continue to grow to a normal size.
Pot-bellied pigs are exceptionally clean and smart animals. They can be easily trained to use a litter box or to go to the bathroom outside.
They can be trained to do many other things, such as to sit or come when called. Pigs love to be challenged and enjoy learning how to do new things.
ANYTHING YOU GIVE HELPS THE ANIMALS
As a private nonprofit corporation, Fossil Rim does not receive national or state government support. Every cent spent or donated here goes in some way, directly or indirectly, toward the care of our animals.