at Fossil Rim Wildlife Center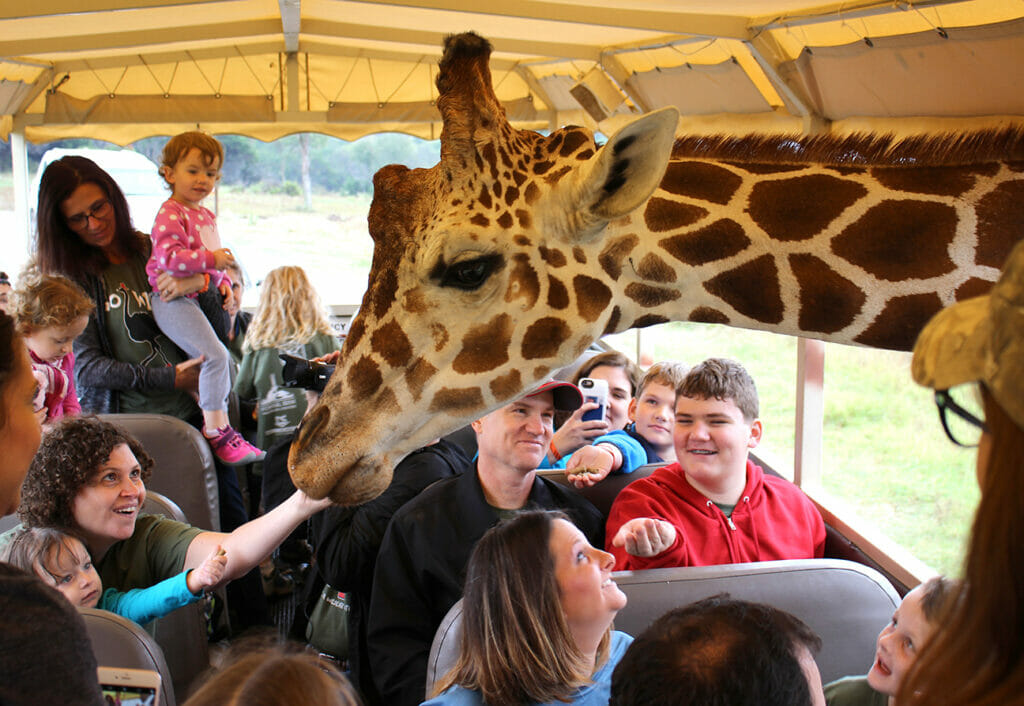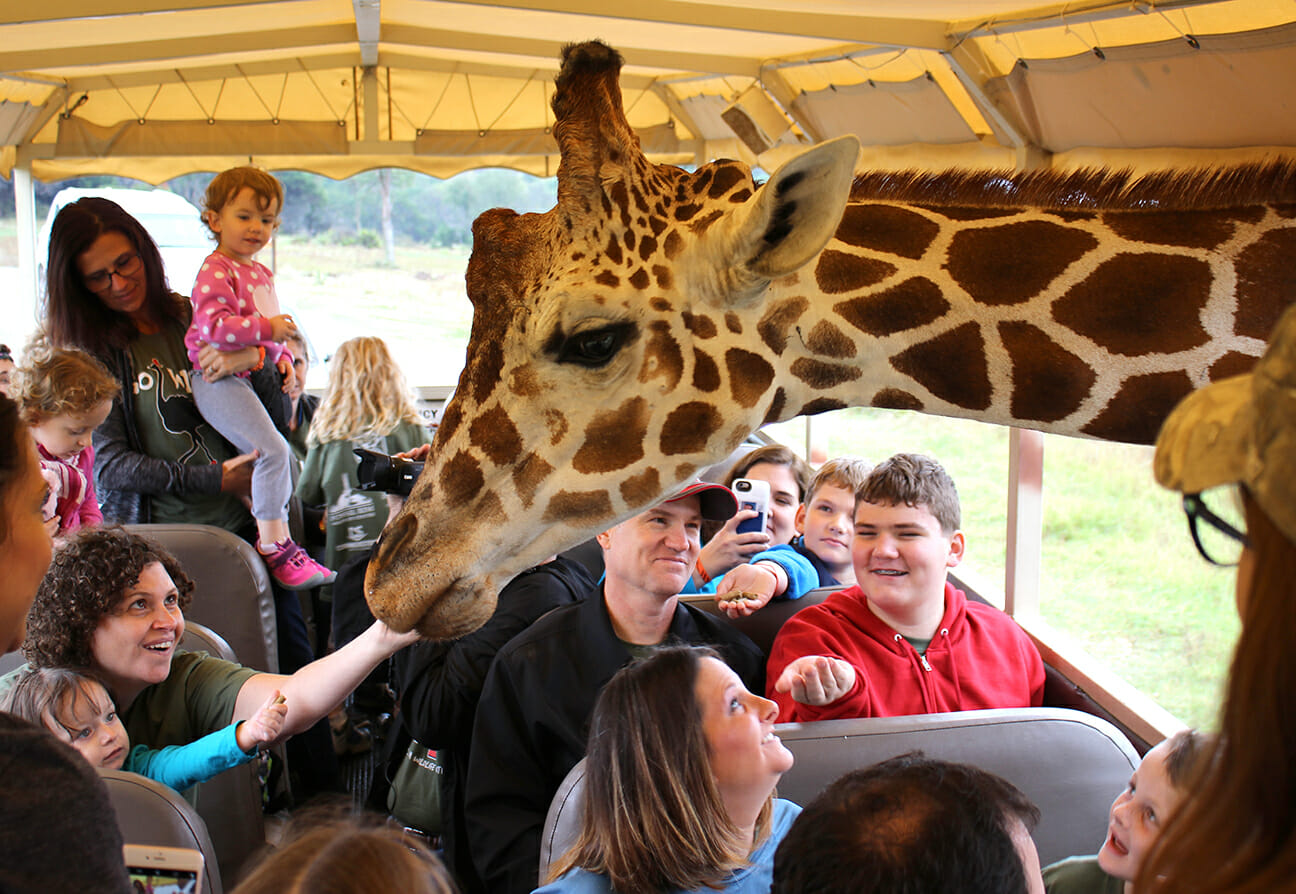 Ready to plan the Spring Break adventure that your family will never forget? Come to Fossil Rim! Diverse tour offerings abound and the animals can't wait to see you!
Thrill at the sight of the giraffe's long neck bending over you. Squeal with excitement as our ostriches investigate you. Make memories while being introduced to our kudu, cheetahs, addax and other exotic residents.
Spring Break tours book fast so don't wait!
See all that Fossil Rim has to offer!
Fossil Rim offers many different tour options for your family or group, including Behind-the-Scenes and Ride-the-Rim tours that journey into an area of the park not visited on the Gosdin Scenic Drive.  Guided Tours should be booked at least three days in advance.  Self-driven tours are also available.
Located halfway through our Gosdin Scenic Drive at the Overlook, you'll find the Children's Animal Center (CAC). There, you and your children can get more familiar with some of Fossil Rim's most interesting residents.
Take a break during your safari experience by appreciating the cool breeze and breathtaking view from the deck of the Overlook Cafe, as you enjoy one of our signature sandwiches, wraps or salads.
Why don't you stay a while? Fossil Rim offers overnight lodging, which ranges from The Lodge to the cabins at Foothills Safari Camp to the bunkhouses at Wolf Ridge. Come stay among the animals and enjoy some of the best views found along the northern edge of the Hill Country.