Heather Leos, a native of San Antonio, recently looked back on her time at Fossil Rim and her role as a vet tech intern.
Following her high school graduation in 2014, Leos had no idea what career path to take. She got a job as a kennel technician and fell in love with everything veterinary medicine had to offer.
Graduating from Palo Alto College in 2019 with an Associate's Degree in Veterinary Technology, she went into small animal medicine to fine-tune her skills. She had a passion and curiosity for zoo medicine, so she decided to make a transition in her career and apply at Fossil Rim.
"Originally, I applied for the summer 2021 position, but (Veterinary Technician) Allyssa (Roberts) contacted me to let me know I'd been chosen to interview and, if selected, I could start sooner," Leos said. "I never doubted myself, but these types of positions are limited and competitive, so I tried hard to stand out to be chosen. A licensed vet tech, or LVT, is like an animal nurse with many duties – the ultimate multi-tasker.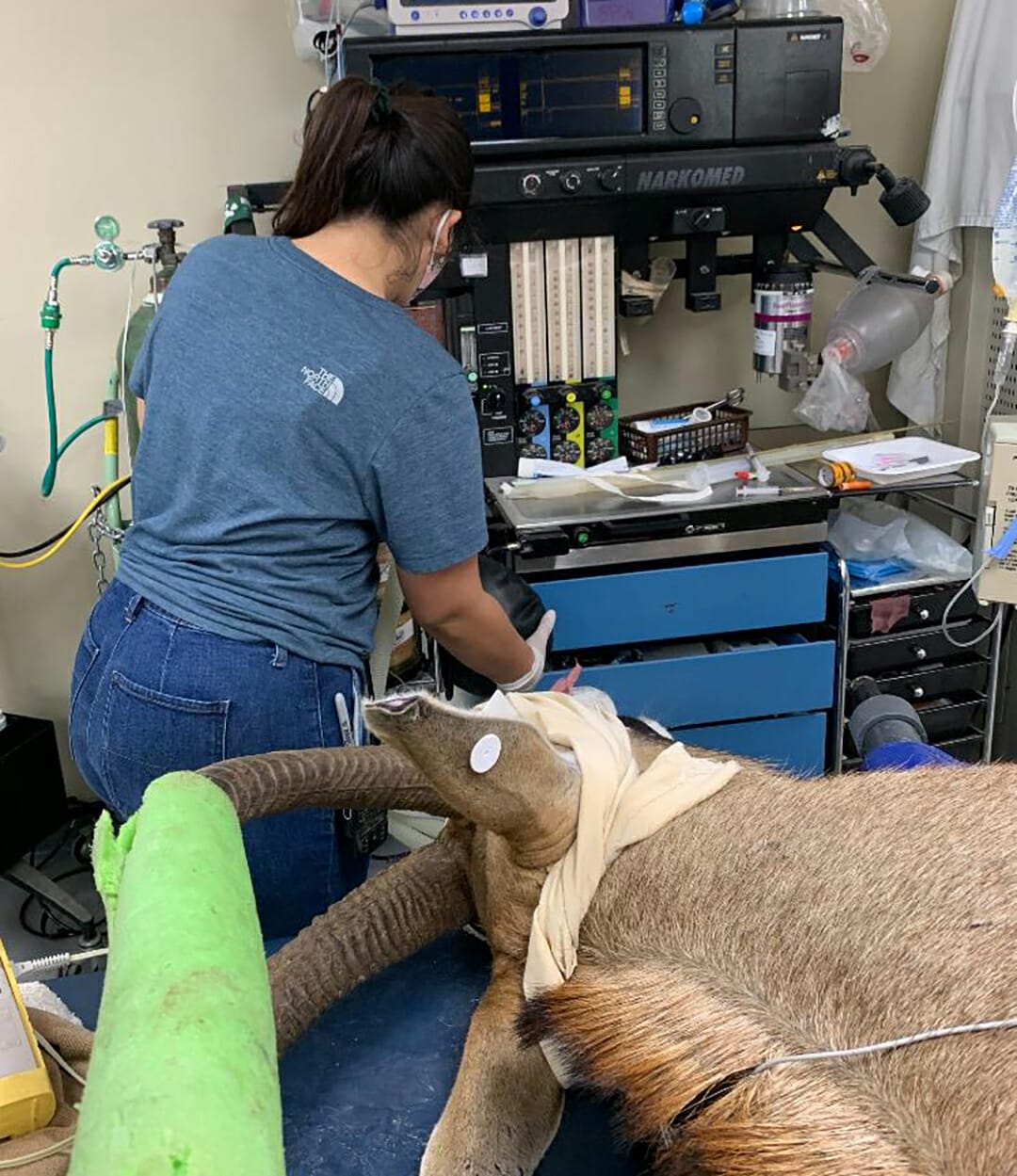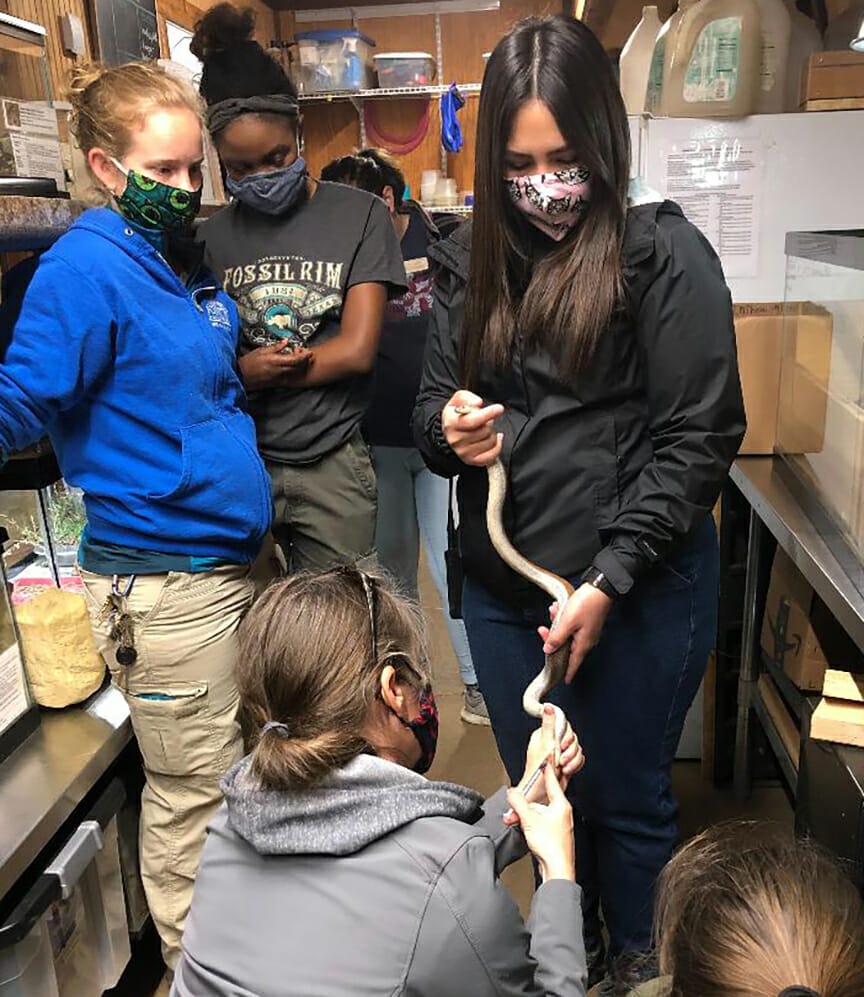 "These duties range from advocate, educator, phlebotomist, dental technician, laboratory technician, radiology technician, surgery, and anesthesia technician. Most of all, I feel like the backbone for any veterinarian I'm working with."
LVTs wear many hats and take on many forms. At Fossil Rim, these tasks change day by day because wildlife and exotics require different approaches than what is presented in a traditional small or large animal facility. Moreover, it's a balance of relying on all staff and their expertise to complete a procedure or task.
Although Leos was comfortable performing the job of an LVT, getting used to the variety of species at Fossil Rim proved to be a learning curve.
"I'd never been taught or involved with procedures such as giraffe and rhino anesthesia, or been shown how to restrain a ratite," she said. "I had a lot of anxiety about coming to a new place and not knowing how to do certain things. While at Fossil Rim, I learned so much about each species and their special requirements. With the help and the support of Allyssa and veterinarians Julie (Swenson), Holly (Haefele), and Lauren (Pudenz), plus all the other animal staff members, I was able to gain valuable skills."
Performing tasks out in the field was also new for the vet tech intern. In zoo and wildlife, a lot of the work requires going into the animal's area and completing tasks there or taking them from their area to a more workable place.
There are a lot of things to take into consideration, as well, when going out to capture, sedate, vaccinate, or deworm an animal, such as the environment, terrain, weather, other animals in the pasture, and personal availability.
"One thing I feel confident in doing now is being a part of immobilizations and anesthetic procedures," Leos said. "My most memorable procedures were on 'Nyla' the giraffe and all the cheetahs we do routine exams on. No one prepares you for how thick and tough a giraffe's skin is, that was the most surprising thing for me. Leaving my internship at Fossil Rim is bittersweet, but I'm excited about what's to come."
Leos will be joining the Abilene Zoo Veterinary Team as their newest LVT. She is also looking forward to starting on a B.A. in Wildlife, Sustainability, and Ecosystem Sciences – Zoo Animal and Confined Wildlife Biology and Management at Tarleton State University.
-Heather Leos, Former Veterinary Technician Intern