An influx of local visitors to Fossil Rim on December 5 was invaluable for the Somervell County Food Bank (SCFB) as it heads toward the holiday season.
Each year on a Saturday in early December, residents and/or employees in Fossil Rim's county are able to visit free of admission if they bring two nonperishable food items per person. Bright spots have certainly been welcomed in 2020, and fortunately that was the case for this year's event.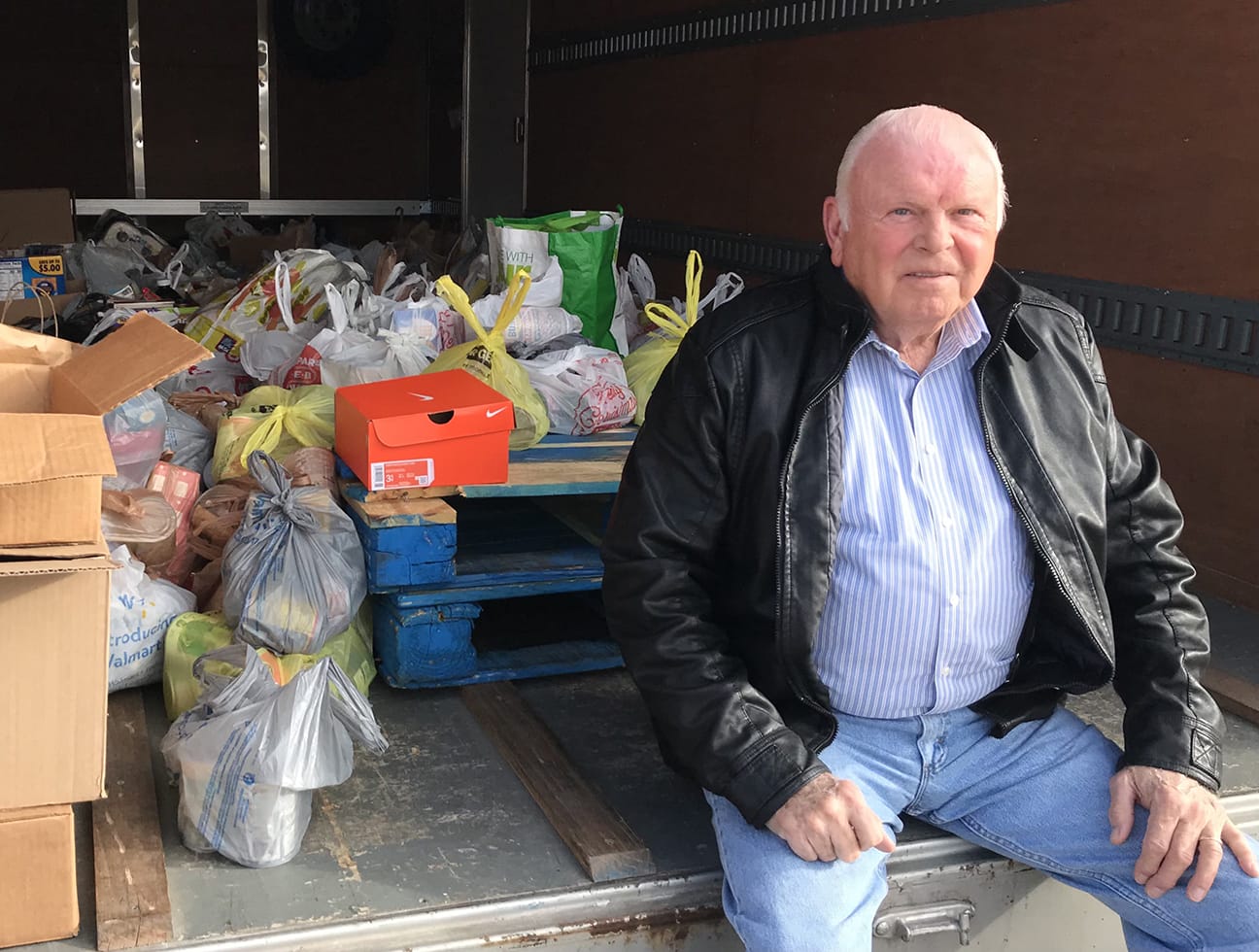 In fact, 277 vehicles entered Fossil Rim specifically for Somervell County Free Day containing 1,061 people who each donated food.  SCFB Administrative Manager Dwight Taylor put into perspective how significant the turnout was.
"After reviewing past records, this appears to be the most successful Somervell County Free Day food drive," Taylor said. "The record number of people attending proved to be directly proportional to the amount of food collected. I'm happy to report it ended up being approximately 2,500 pounds of canned goods, which took five volunteers about two hours to unload from our trailer."
This result is especially important considering how some county residents need to lean on the food bank over the next few months.
"During the COVID-19 pandemic, we need this inventory like never before to meet the demand," Taylor said. "This gift will help us greatly in our mission to feed the hungry in Somervell County. We are so thankful to the Somervell County citizens that contributed to this successful effort. The graciousness and brotherly love of our residents always amazes me."
Taylor, who is in his first year managing the food bank, said November-March are the busiest months each year.
"In November, we served 172 families, which consisted of 463 people," he said. "That's an increase of about 50 families from the month of October. We are expecting another slight increase during December."
Taylor is thankful Fossil Rim has been so willing to partner with the food bank through the years.
"I'm deeply appreciative about Fossil Rim facilitating this donation," he said. "Fossil Rim has always been a committed partner in helping us accomplish our goals. I want to thank every person on the Fossil Rim team who in some way helped make this year's event such a success."
The weather at Fossil Rim on December 5 was arguably the most pleasant a Somervell County Free Day has seen in recent years, which undoubtedly led to numerous animal sightings and happy guests who could feel good about the destination of their "entry fees."
-Tye Chandler, Marketing Associate