One of Fossil Rim Wildlife Center's biggest events each year also happens to be free to the public.
The Sixth Annual Halloween Spooktacular Extravaganza will creep its way into the Children's Animal Center (1789 CR 2009, Glen Rose) on Oct. 28 from 4-6:30 p.m. Amber Wiedeman, Children's Animal Center (CAC) animal care specialist, created the Spooktacular and is always motivated to up the ante for guests.
"This event is up to nearly 30 activities as it continues to grow each year, and people are really taking to it," Wiedeman said. "I don't think it's just the guests who end up having a great time; I feel like the staff and volunteers get to enjoy it, too."
For people who attended the 2016 Spooktacular, Wiedeman is excited to share some changes and additions.
"We have some new events going on like Spider Web Escape, Ghoul Watering Hole, and Halloween Mini Golf," she said. "We are moving our Creepy Crawlers table – and everything we used to do in the EcoCenter – towards the CAC. We will now have two piñatas – one for younger kids and one for older ones.
"We want to make sure we grow with the kids who are coming back each year. We have added a cornhole game for the adults, but kids can play, too, if they want."
As for first-time attendees, Wiedeman mentioned some consistently well-received activities.
"The Jack-o'-lantern Carving Contest is always popular," she said. "We try to get pumpkins donated, but people are welcome to bring their own and we can help (hollow) them out. The goats and 'Hamlet' our pot-bellied pig do a good job with tricks they've learned through training. We are bringing back Story Corner that our volunteer, Sara Paulsen, did last year because it seemed to be a pretty big hit."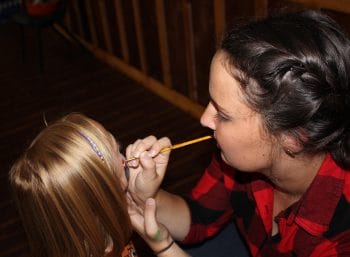 In a departure from previous years, all Spooktacular activities will either take place in the CAC or in front of the building.
"The EcoCenter will be available if needed for inclement weather, but this makes it easier for guests to see everything," Wiedeman said. "We are permanently moving our outreach animals (Creepy Crawlers) into the CAC before this event. They will be presented by our staff during the event. Our staff has some new animals we've been pushing for, so hopefully everyone gets a chance to meet them."
Education staff will be overseeing a color station, craft projects that utilize upcycling – reusing discarded material in such a way to create a product of higher quality than the original – and also doing face painting.
The Spooktacular has an associated bake sale which will begin Oct. 21 and run daily through the conclusion of the Spooktacular itself. The bake sale will start at 10 a.m. and end at 4 p.m. daily except for the day of the event, when it will last through the Spooktacular. The bake sale will accept cash payments and be located in front of the Nature Store leading up to the Spooktacular.
"As part of the bake sale, we will be selling some paintings that our animals have done," Wiedeman said. "You're sure to appreciate their skills."
If guests are so inclined, donations can really give the CAC a boost.
"This is a community event that's free to our guests, but any donations we do receive are really helpful for improvements to the Children's Animal Center, as far as things we can do for our animals and updates to the facility itself," Wiedeman said. "The Spooktacular always helps us move forward on advancing the quality of this place to better serve the public, as well as our conservation and education goals. We have some things in the works that we will be excited for guests to see in the months to come."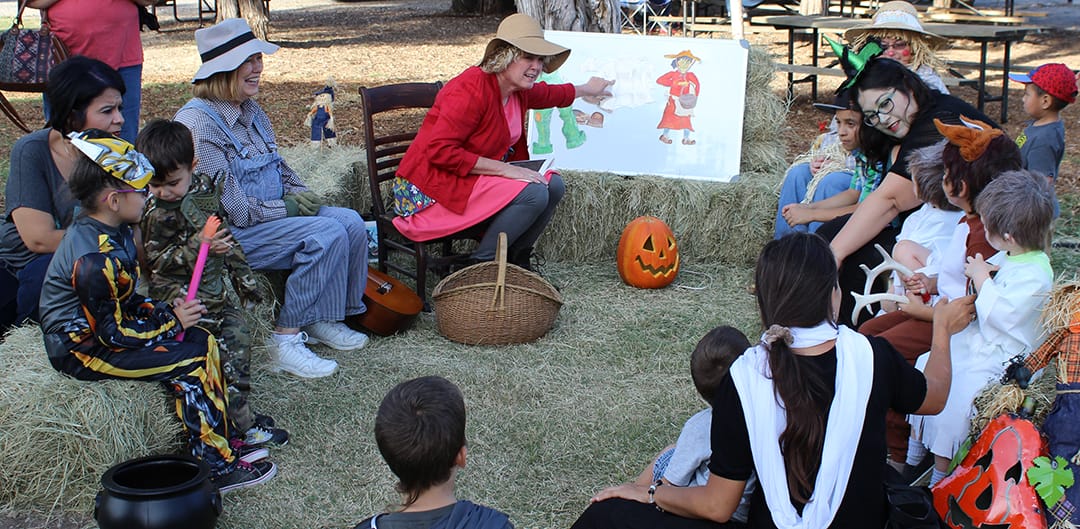 Shortly before the conclusion of the Spooktacular, a Discovery After Dark tour will get underway at the Overlook from 6-9 p.m. For $35 per person, it will also include a Scenic Wildlife Drive pass through the park earlier that day or the following morning.
"I started my internships at Fossil Rim as an education intern, and at that time tours and education were in the same department," Wiedeman said. "So, I know the Discovery After Dark tour well. With the cooler temperatures and the evening timeframe, you'll see some different aspects of these animals and generally more activity than you anticipated."
Expect to see Fossil Rim staff and volunteers in the spirit of Halloween.
"We have some pretty creative staff and volunteers," Wiedeman said. "We aren't going to do a costume theme anymore, so our people can come dressed as whatever they want."
Wiedeman always appreciates the group effort to make the Spooktacular go off without a hitch.
"There is no way I could do this event without everybody's help," she said. "I've been planning this for months, but especially on the day of the event the teamwork goes a long way. Hopefully, this event is fun for all in attendance!"
For more event information, or especially to reserve spots for the Discovery After Dark tour, call 254.897.2960.
-Tye Chandler, Marketing Associate