There is simply no question about it – the best day of the year to make a donation to Fossil Rim Wildlife Center in 2018 will be on Thursday, Sept. 20.
That is because it will be North Texas Giving Day (NTGD), an 18-hour online giving event designed to empower every person to give back to their community by supporting local nonprofits and causes they care about. Somervell County, home of Fossil Rim, is one of 20 counties involved in NTGD. Last year, $39 million was raised to benefit 2,723 local nonprofits.
"The generosity of our supporters is incredibly important," said Fossil Rim Executive Director Kelley Snodgrass. "All of our donors and guests truly become conservation partners to take care of wildlife and provide conservation education experiences with impact potential for generations to come. The pressures are becoming greater on our natural world. In order for us to have a sustained, meaningful impact, we have to provide ways people can enjoy and appreciate nature to hopefully be inspired to help protect it."
Snodgrass appreciates how prominent NTGD has become each September.
"Not just Fossil Rim, but for all of the nonprofits spanning a diverse portfolio of activities, I think it is special and so very important to be able to highlight them through North Texas Giving Day for the work they do," he said. "Not that people can't give any time of year, but a day that puts these organizations out front and center along with their supporters is really important."
With approximately 1,100 animals on 1,800 acres, there are a bevy of wildlife programs at Fossil Rim that can benefit from an influx of funds.
"The Attwater's prairie chicken is a species that occurs in our own backyard on the coastal prairies of Texas and is so perilously close to extinction," Snodgrass said. "This program at Fossil Rim is critically important to their survival, so hopefully Texas pride will ensure that we don't let one of our own species go away. Then, you balance that with the scimitar-horned oryx reintroduction project we are part of in Africa, and hopefully an addax reintroduction project in the future and the many other threatened and endangered species programs we are involved with. Through the generous support of many, we are able to have a positive and growing impact for their existence and survival at home and across the world.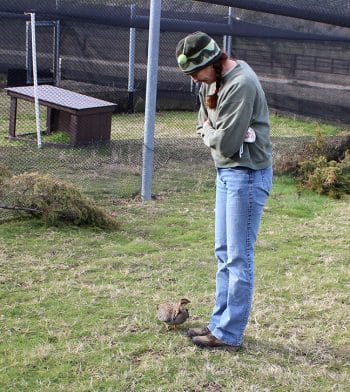 "There is an incredible opportunity for adults and children alike to come out here to enjoy and connect with nature, and we hope they are inspired to action. Supporting us through North Texas Giving Day allows us to keep working on all these projects and fulfill our conservation mission."
In 2014, Fossil Rim Marketing Director Warren Lewis brought the wildlife center into the NTGD realm.
"North Texas Giving Day works with thousands of nonprofits throughout this region," Lewis said. "It gets promoted heavily, and I certainly love working with a group that is looking out for the good of our entire North Texas community."
Nobody at Fossil Rim knows better than Lewis why NTGD is the ideal occasion to maximize a donation.
"Donating on North Texas Giving Day gives people who want to support us an opportunity to have matching funds applied to their donation – dollar for dollar – and each donation gets bonus funds applied as well, so there is no better time to see your donation go farther than on that particular day."
Regarding bonus funds, the bonus percentage will be determined on Sept. 21 and the bonus funds come from Communities Foundation of Texas, which is the entity that powers NTGD. For example, if a nonprofit raises $5,000 on NTGD and the bonus percentage ends up being 2.5 percent, then that nonprofit will actually receive $5,125.
As for matching funds, they are additional dollars contributed directly to a nonprofit by a donor, company or community partner to help encourage donations. Matching funds are 1:1 matches, so a given $1 ends up as $2 for the nonprofit.
This year, D'Vine Wine in nearby Granbury and the Modified Dolls both donated money for matching funds. Modified Dolls are based in Illinois, but they have chapters in Texas and all over the world.
"Modified Dolls are a group of philanthropic women who happen to be interested in tattoos and piercings, but also come together to do charity work," Lewis said. "We were fortunate enough to be picked by them this year, and certainly D'Vine Wine is an outstanding partner that we work with each year."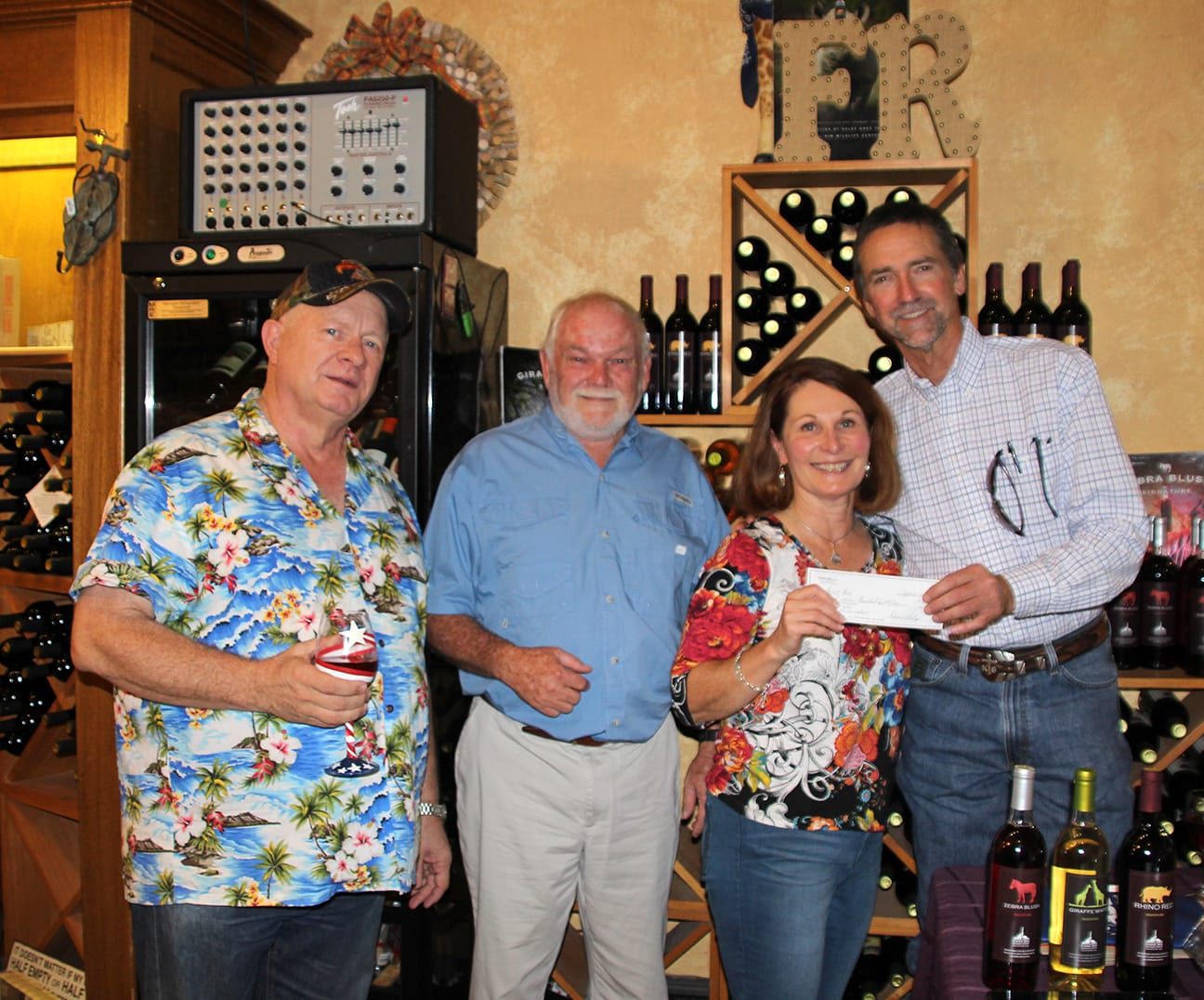 Scheduled giving is an option for NTGD donors.
"Donations scheduled between now and Sept. 19 at 11:59 p.m. will be processed on North Texas Giving Day," Lewis said. "If you will be traveling or might be busy for some other reason on Sept. 20, this is an opportunity to go ahead and make your donation."
"Tell Two Friends" is a NTGD concept Fossil Rim is utilizing.
"This is a pretty simple idea," Lewis said. "Tell two of your friends about donating to Fossil Rim on North Texas Giving Day. The concept is each person who is told tells two more people, and it's a great way to get the word out."
Lewis gave a hat tip to the donors who have contributed on the past four NTGD events and are looking to do so again this month.
"There are a lot of people who have stepped up and donated each year we've been a part of North Texas Giving Day, and I hope they know they've helped us address a number of capital needs, from vet equipment to carnivore transport crates and many other things. That consistency is so awesome."
On the Fossil Rim staff since 1984, Snodgrass has seen public support grow right along with the wildlife center.
"We can't have the positive impact on endangered species, natural resources, children, professional training and research if not for the support of our guests and the people who donate to Fossil Rim," Snodgrass said. "The support has definitely grown in tandem with this facility over the years. As a 501(c)3 charitable organization, donors and visitors have allowed us to make a global impact."
To check out Fossil Rim's North Texas Giving Day page, go to https://fossilrim.org/north-texas-giving-day/.
"This is our annual fundraiser, and each year North Texas Giving Day tries to make its donation platform easier to use and better than the year before," Lewis said. "It is the best way to donate to Fossil Rim."
-Tye Chandler, Marketing Associate