December 5 is World Soil Day! This is an occasion to raise awareness on the importance of sustaining healthy ecosystems and human well-being by addressing the increasing challenges in soil management, plus to raise the profile of healthy soil by encouraging governments, organizations, communities, and individuals around the world to engage in proactively improving soil health.
From Tarleton State University, it is only a 30-minute drive to Fossil Rim Wildlife Center, which makes Fossil Rim a perfect fit for outside classroom learning experiences.
Fossil Rim has been a resource for Tarleton students for many years. Natural Resources Manager Caitlin Pyle fondly remembers visiting Fossil Rim from Tarleton for an ornithology (study of birds) field trip. The natural resources department was thrilled when they had the opportunity to offer a different type of professional development opportunity this year.
It came out of the blue when Pyle received a call from a college student named Sonia Estrada from Tarleton's Wildlife, Sustainability, and Ecosystems Science Department. Tarleton was offering a new course dedicated to the art and science of composting.
Estrada was surprised to learn many of her classmates had little-to-no practical experience prior to taking the class. As a result, Estrada was inspired to change that. She coordinated with her professor, Dr. Donald McGahan, and reached out to Pyle with the plan of bringing the compost lab crew to Fossil Rim's compost facility.
Later that month, McGahan and all of his students spent their designated three-hour lab period with Pyle and Vanessa Hays, who is the other half of the natural resources department. The students took a tour of the compost facility and gained firsthand experience learning about the various stages of decomposition.
McGahan discussed the technical side of soil and rock types in the landscape and how that affects compost, while Pyle and Hays explained the various ecological interactions within compost. Students were able to see and touch compost on a professional scale. This provided the opportunity to put their classroom education into a real-life application.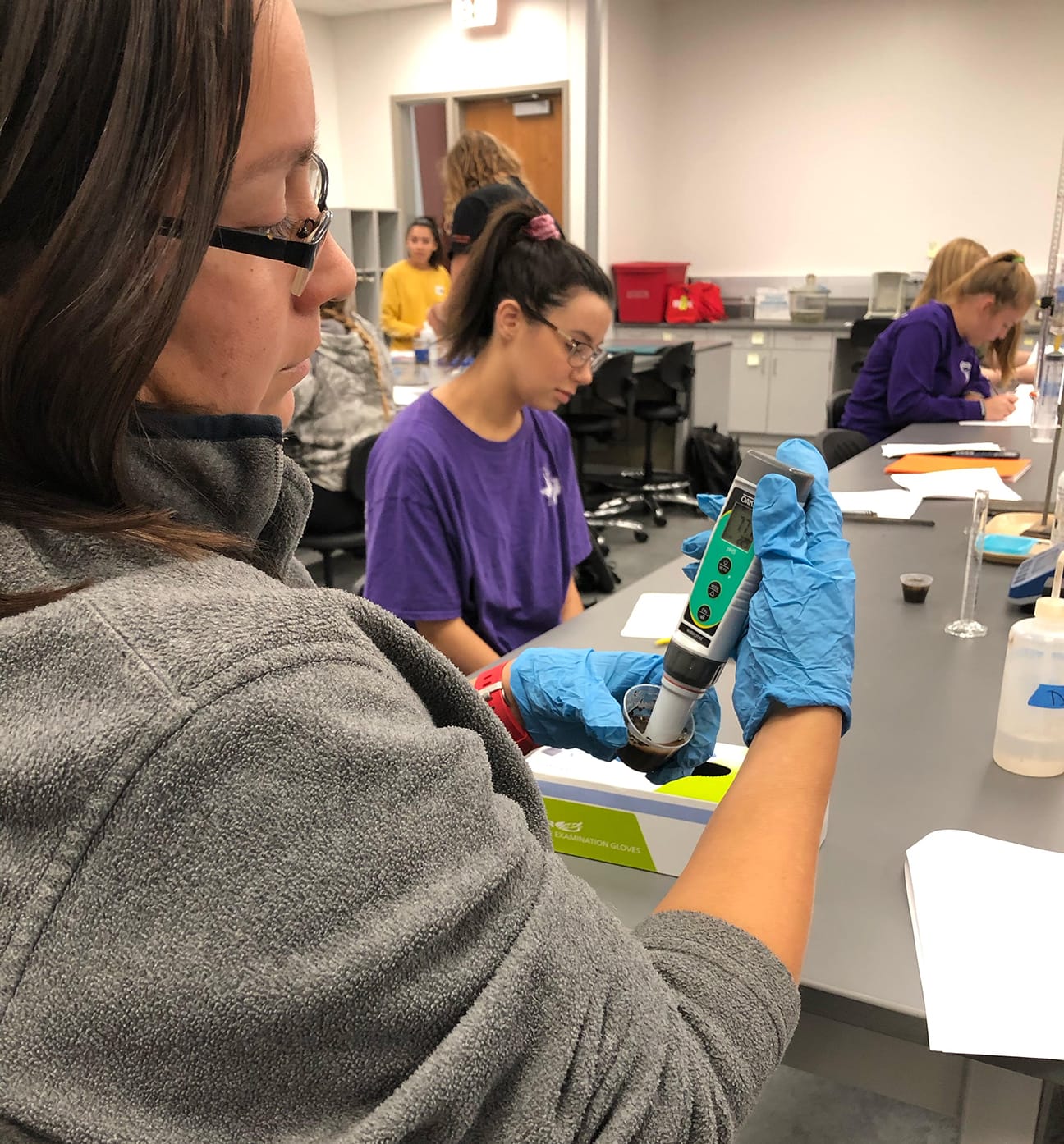 Before the students left, they took several samples of compost from each of the four decomposition stages. They were able to conduct multiple analyses on the samples back at the Tarleton State Soils Lab and shared the results with Pyle and Hays. Pyle hopes that McGahan's compost lab group gained some lasting Fossil Rim memories from this experience similar to the visit she once had with her ornithology class.
–Caitlin Pyle, Natural Resources Manager