When Girl Scouts are looking for an action-packed day with animals, arts and crafts, adventures, and the ability to earn two badges, a Fossil Rim Badgefest is always the right call.
Badgefests start at 8:30 a.m. and finish up at 4 p.m. on a Saturday or Sunday. There are Badgefests scheduled for Cadettes (March 30), Seniors (April 13), Juniors (April 28), and Brownies (May 19). Programs Coordinator Cassidy McDonald is looking forward to topping the 2018 Badgefests, which drew some stellar reviews from Girl Scout parents and troop leaders.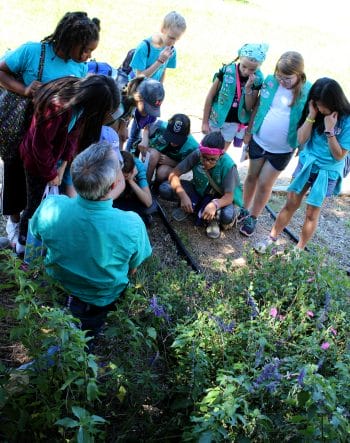 "It's always excellent to hear that someone had a good time during one of our education events, especially considering Badgefest was such a large undertaking in my first year here," McDonald said. "Getting that positive feedback gave me more confidence for this upcoming year."
Badges to be earned by the scouts this year include Archery and Woodworker for Cadettes, Outdoor Art Expert and Science of Style for Seniors, Flowers and Detective for Juniors, and Outdoor Adventurer and Hiker for Brownies.
"I chose some badges I'm really passionate about for 2019, and I'm very excited to help the girls work to earn them," McDonald said. "Especially as the girls get older, they get busier with school activities. So, being able to earn two badges in one day is a great opportunity."
The option to turn a Badgefest into an overnight adventure is in play, at least until all of the Wolf Ridge Nature Camp Bunkhouses have filled up.
"Oftentimes, we have troops traveling from far away and they decide to stay in the bunkhouses at Wolf Ridge," McDonald said. "That way, they can make a weekend adventure out of it. If that's the case, when a parent books their child for Badgefest, they can ask the ladies in our reservations department about Bunkhouse availability for the night before or the night after."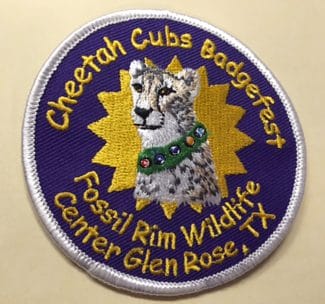 There are several components to each Badgefest, and activities will not always overlap due to the different badges being pursed. All Badgefests, however, will include a guided tour of Fossil Rim.
"It's somewhat similar to a guided Safari Tour," she said. "We'll spend two hours traveling throughout the park. This provides a great example of the deal we offer with this event. A Badgefest is an all-day event costing $39 per person.
"That same girl going only on a Safari Tour would cost $39.95. Usually, we try to focus the Badgefest tour specifically on what the girls are learning about for their badges that day. So, if they are working toward a Habitats badge, we'll focus the tour info on animal habitats."
Some Badgefests incorporate eco-games.
"An example from last year was when we played a game called 'Oh Deer!', which is a simulation game created by Project WILD where students learn about animal populations and survival needs," McDonald said. "Instead of deer and wolves, we customized it with wildebeests and cheetahs. The girls worked on teamwork, among other concepts."
Arts and crafts usually play a part in the experience.
"Most Badgefests have some element of arts and crafts," McDonald said. "This year, the Seniors especially will experience this with their Outdoor Art Expert badge, which is all about finding the beauty in nature and using it to create art."
A nature hike is often a Badgefest component.
"Not all Badgefests have hikes as part of the curriculum, but the girls are always welcome to go hiking during the lunchbreak," she said. "The Brownies will be earning the Hiker badge, so they'll get a great intro to nature hikes at a young age."
While the girls do earn their badges at Fossil Rim, the actual patches will come from their troop leaders. But all scouts will receive a Badgefest 2019 patch from Fossil Rim.
"Maia (Howard) from our IT department did a great job to design us patches this year with a mountain bongo (antelope) on them," McDonald said.
Scouts can either bring a sack lunch or purchase a sack lunch ahead of time from the Overlook Café. Sack lunches can be purchased when calling the reservation office to make a Badgefest reservation.
"If your child will be eating a regular (not sack) lunch from the café, please order those ahead of time, too," McDonald said. "Email education@fossilrim.org to check on the menu options; we could set up (regular, not sack) lunches for a full troop if needed."
Suggested items for scouts to bring include drinking water, sunscreen, bug spray, comfortable clothes and walking shoes.
"Last year, we had some crazy weather and, even at an April Badgefest, it was about 35 degrees," McDonald said. "Always dress for the weather, because these are mostly outdoor days. Even if it looks like a bad-weather day, we'll move some things around and have a great time – just like we did last year.
"Don't change your mind about coming out; it will still be worth it. We'll still visit the animals and do the activities, but make modifications as needed."
Early reservations are not just important in regard to reserving a Bunkhouse, they may be needed in case the event fills to capacity.
"Juniors and Brownies fill up almost every year, while Cadettes and Seniors usually get close," McDonald said. "Don't leave any of them until the last minute to reserve, but especially Juniors and Brownies. If your group also wants a Bunkhouse rental to stay overnight, it's even more important to reserve ASAP."
Adults pay full registration price, and carpooling is encouraged when possible due to limited parking.
"Usually, one or two adults per troop is the ratio for a Badgefest," McDonald said. "Be sure to tell the reservations staff your daughter's troop number so that I can keep the troops together when I make schedules. If one girl attends without her troop, she'll need an adult with her."
If your daughter falls into a different Girl Scout classification or if you have a Boy Scout, Fossil Rim can still accommodate his or her troop. A Badge Camp allows participants to earn a badge. It costs $62 per person or $94 for an Overnight Badge Camp.
"We did a Badge Camp specifically for a Daisy troop last year," McDonald said. "If we don't have a Badgefest for your daughter's level or if she can't make these specific dates, email education@fossilrim.org and we'll discuss your options for a Badge Camp.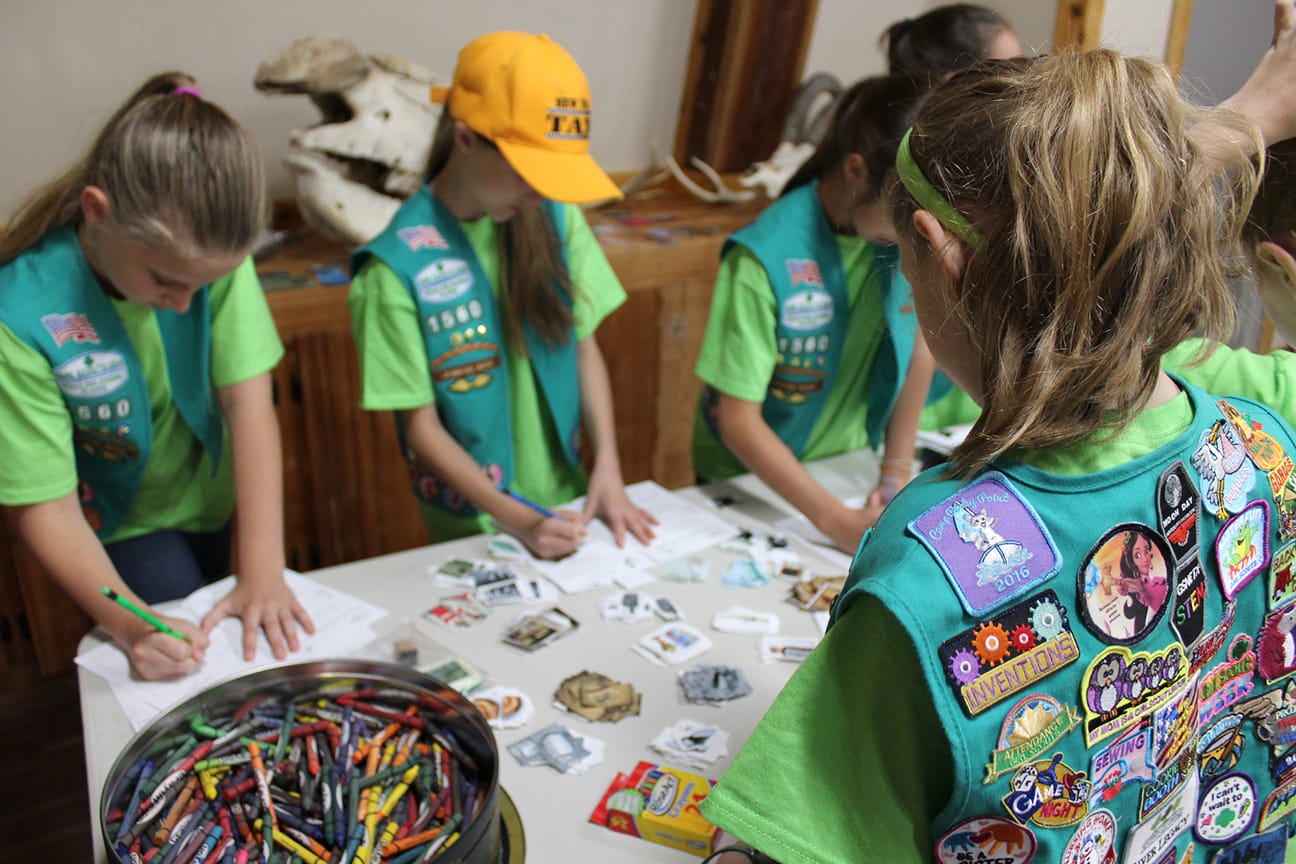 "It's a little more expensive, but her troop will have a great time. If you know you want to schedule a Badge Camp for a scout troop, go ahead and call (254) 897-2960 to reserve."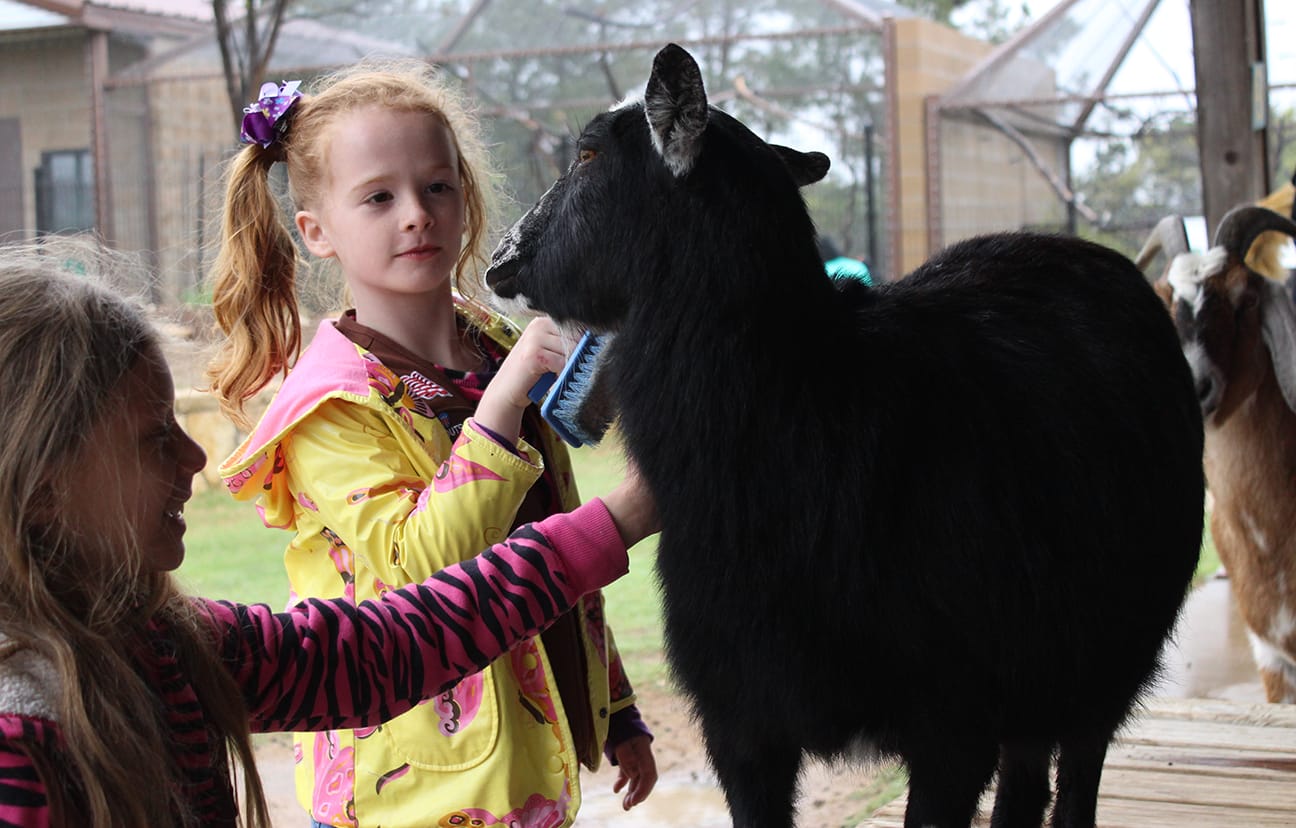 Scouting camaraderie and a wildlife safari with two badges in one day – what could be better? Call (254) 897-2960 to reserve a spot for your daughter or an entire troop at the Badgefest of your choice.
-Tye Chandler, Marketing Associate