For the first time ever, we are offering a special access into the gathering of birds for release into the wild!
Exclusive Access to the Bird Facility
Full Park Tour Including the Intensive Management Area & Lunch
Limited to Five Guests
9 am - 3 pm on August 2
This tour will provide the opportunity to observe as U.S. Fish and Wildlife Service Biologist Dr. Mike Morrow and his team pick up some APCs for transport to the national refuge. Guests will be able to see the birds being handled and prepped for release, but this is also an opportunity to talk to our professional staff/vets, as well as personnel from the refuge while the birds are being weighed, given a radio transmitter, a general health assessment and more.
After the trip to the APC facility, these guests will take a full tour of the park – including a visit to the other animals in the Intensive Management Area.
Cost: $1,000 per person.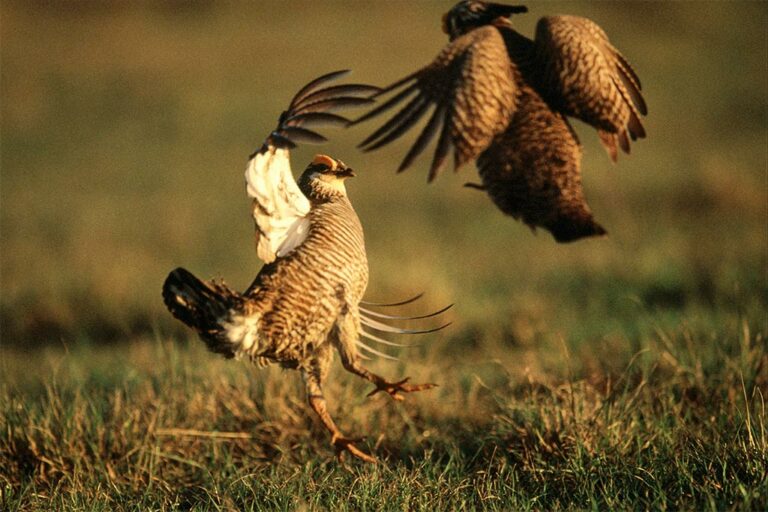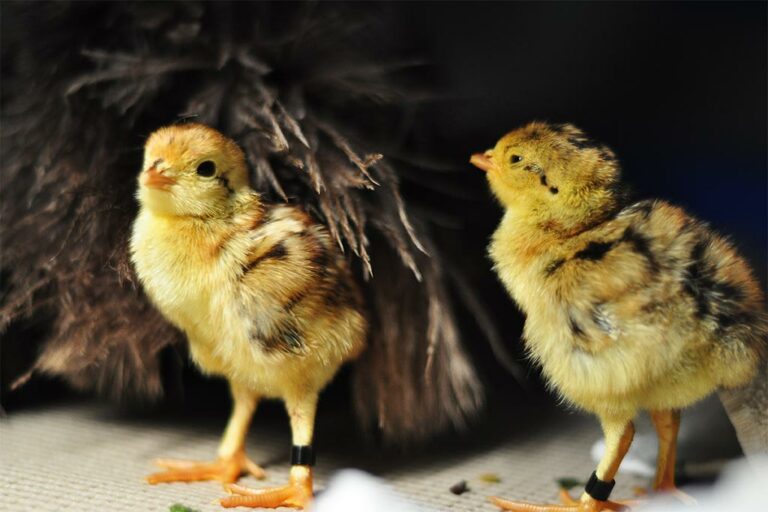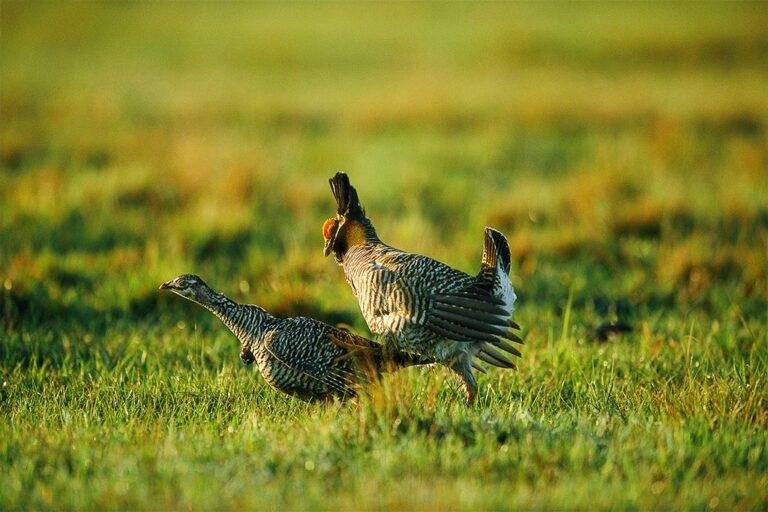 The Attwater's prairie chicken (APC) is possibly the most endangered bird in North America.
In 1900, there were thought to be one million APCs on six million acres of coastal prairie. Mainly due to overhunting and loss of habitat, they became extinct in Louisiana in 1919 and they were listed as endangered in 1967.
This beautiful bird encountered further challenges the last two years with flood events (2016 Tax Day Flood and Hurricane Harvey) reducing their numbers to dangerously low levels.
Only 26 birds were observed in the wild in the spring of 2018. The APC National Wildlife Refuge is approximately 70 miles west of Houston.
Since 1992, Fossil Rim Wildlife Center's captive breeding program has been instrumental for the survival of the Attwater's prairie chicken. Fossil Rim was the first facility to successfully raise APCs in captivity and today releases approximately 200 APCs per year into the APC National Wildlife Refuge.
Historically, a large portion of Fossil Rim's APC breeding program has been underwritten by the U.S. Fish and Wildlife Service, but as of 2018, this funding source is no longer available.
We need your help.
The future of this species may depend on it.