Three Cheetah Cubs Born in April 2021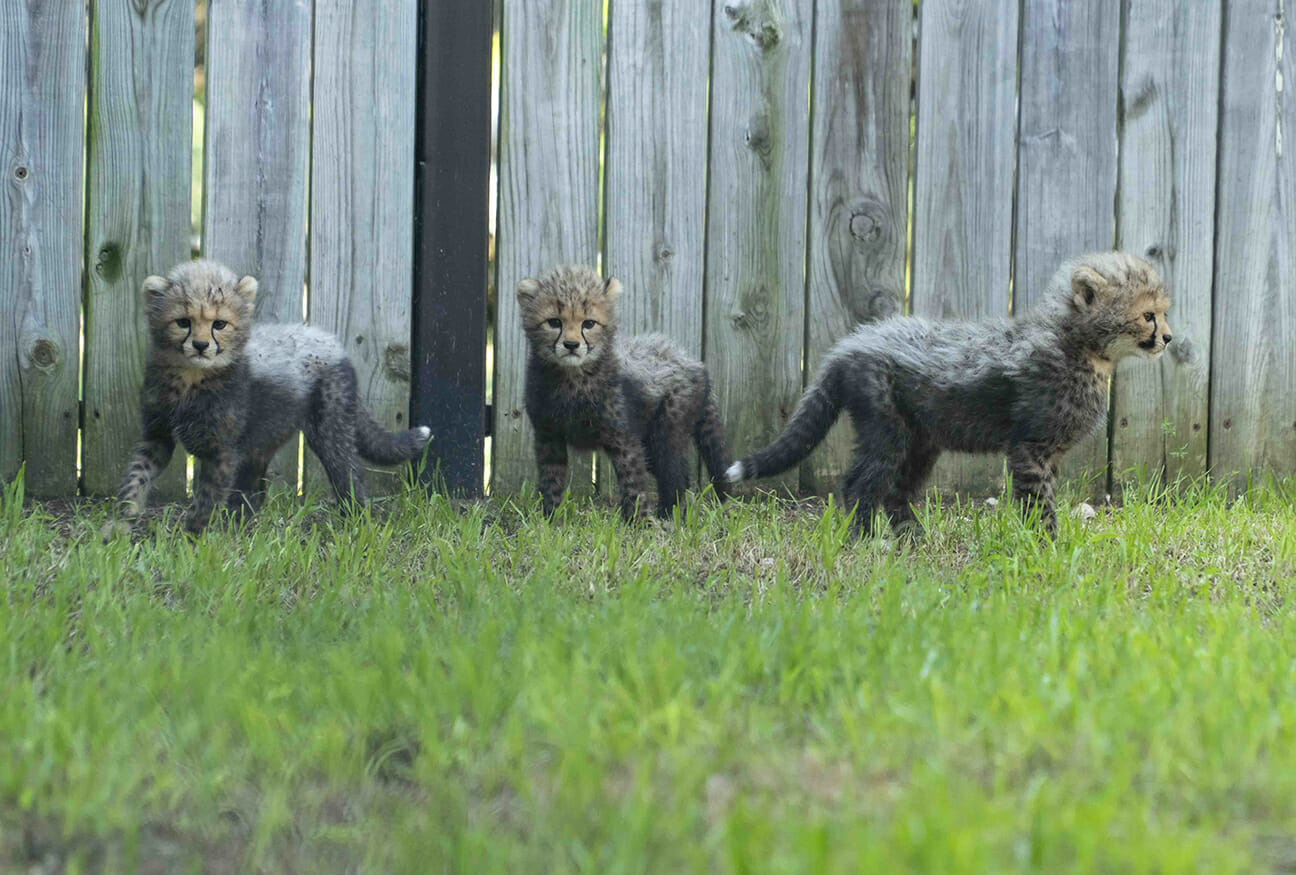 Fossil Rim is excited to announce the birth of another litter of 2021 cheetah cubs!
On April 18, "Oshana" gave birth to three cubs. Six weeks old at the time of their birth announcement, the cubs were spending most of the day playing and exploring their yard with their mom. Oshana, an excellent mother in the past, is once again showing her strong maternal skills in raising her cubs.
The three cubs are all males and are named "Ragnar," "Rollo," and "Floki," after characters from the television show Vikings. Oshana and her Vikings are currently in a secluded birthing yard and are not visible to the public. In the coming months after the cubs grow and mature, they will be moved to a larger yard and will be visible along the Gosdin Scenic Drive.