Black-Footed Cat Pair Has Two Kittens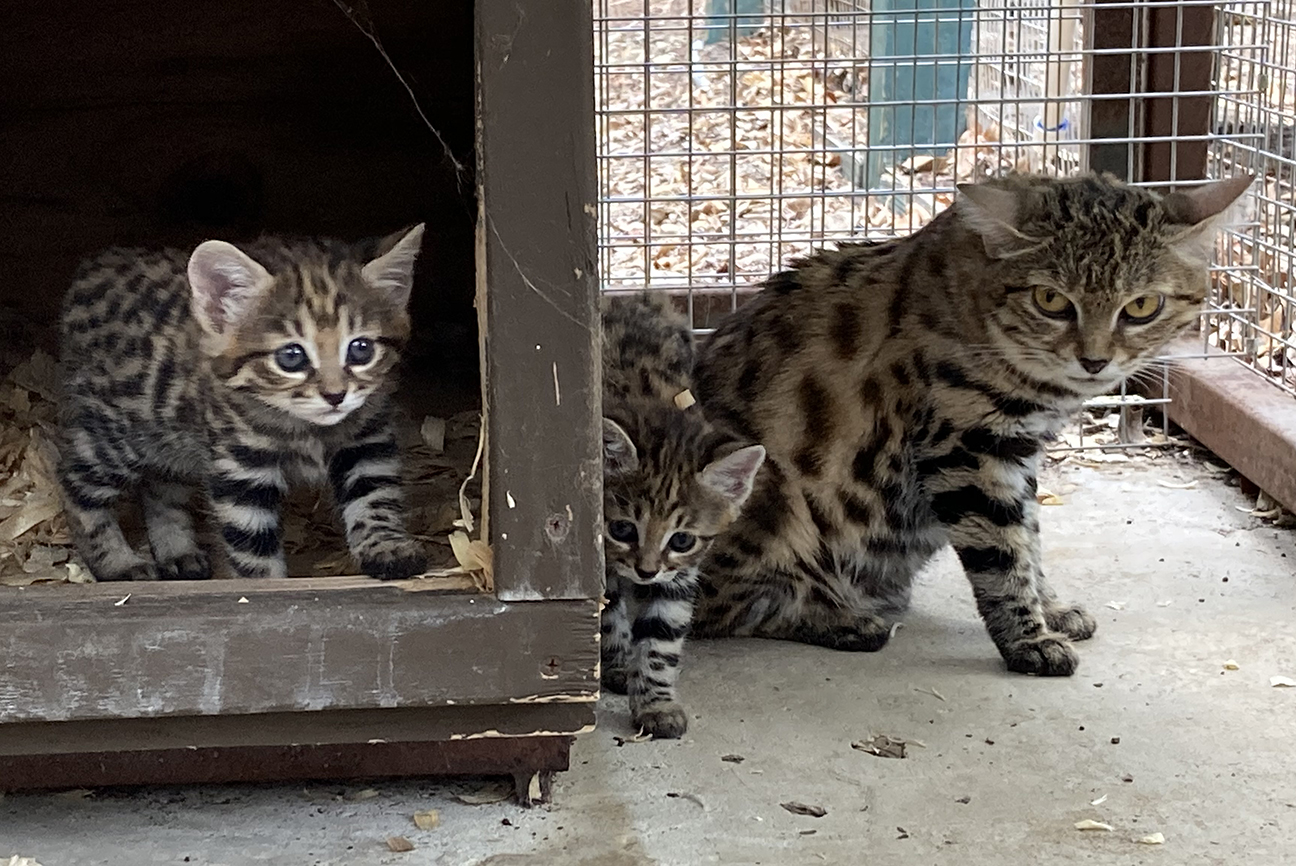 The black-footed cats (BFCs) "Huck" and "Afryea" are doing a great job for their program at Fossil Rim.
For the second-straight year, they have produced two kittens! After Afryea, also known as "Small Fry," gave birth to two kittens on March 29, 2019, she had two more on June 30 of this year. Afryea has produced all four BFC kittens in Fossil Rim history.