Supporters Vote Fossil Rim As Best Safari Park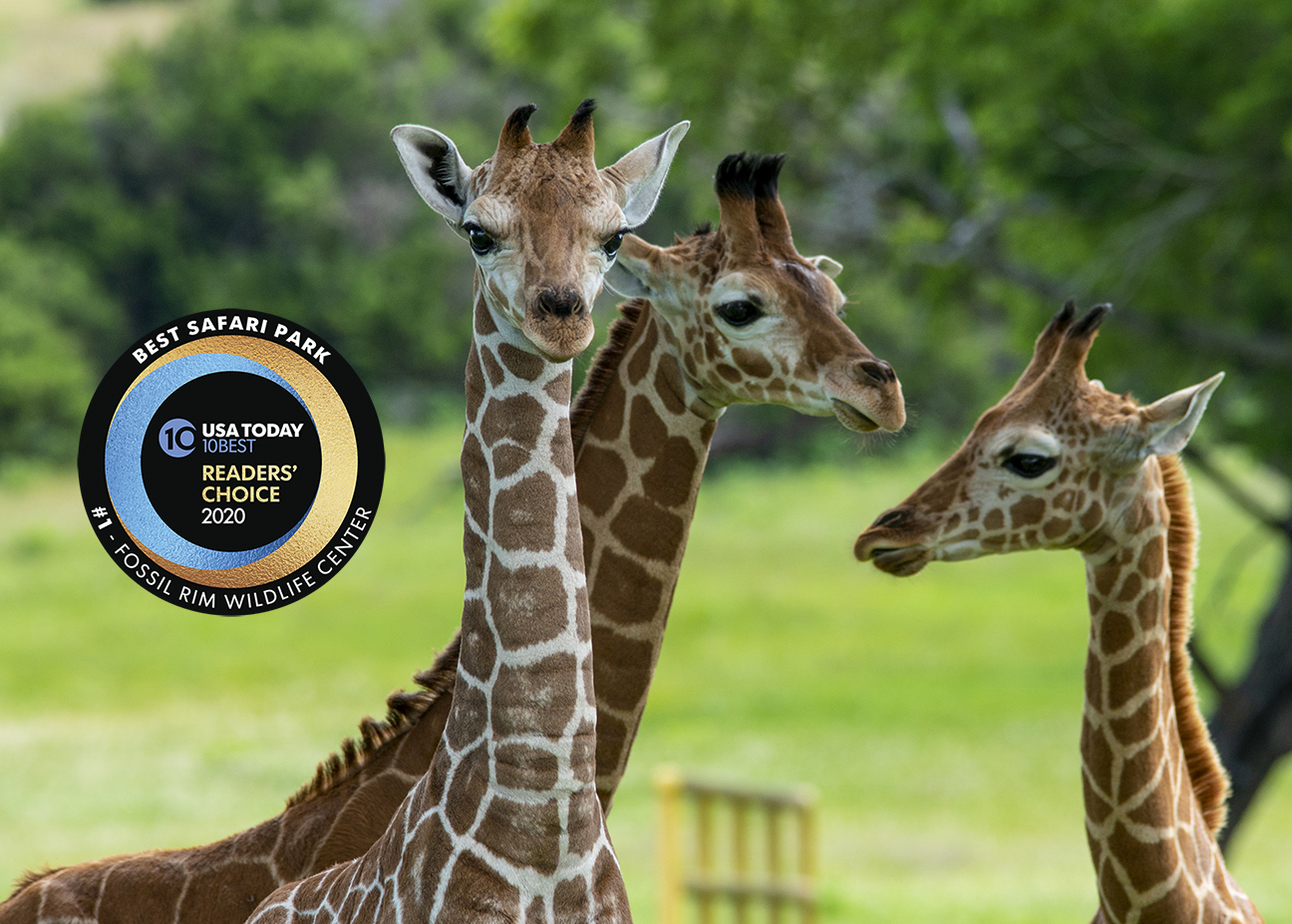 We had been close before to being able to claim "best in the nation," but had not quite made it over the hump.
Thanks to you, that is no longer the case! The official results are in – Fossil Rim Wildlife Center is the 2020 USA TODAY 10Best Readers' Choice travel award contest winner for Best Safari Park!
"Fossil Rim Wildlife Center sincerely appreciates the many people who voted for this conservation organization as the Best Safari Park in 2020," said Executive Director Kelley Snodgrass. "Furthermore, it is only possible through the efforts of the collective group who supports Fossil Rim that we will be able to address the enormous challenges facing nature today."
The 19 nominees in this category were chosen by a panel of editors from USA TODAY; editors from 10Best.com; relevant expert contributors; and sources for both these media and other Gannett (owner of USA TODAY) properties. From there, it was all about four weeks of public voting to crown a champion.
Previous finishes for Fossil Rim include fifth in 2019, second in 2018, and third in 2017.