Avian Staff Receives Plume Award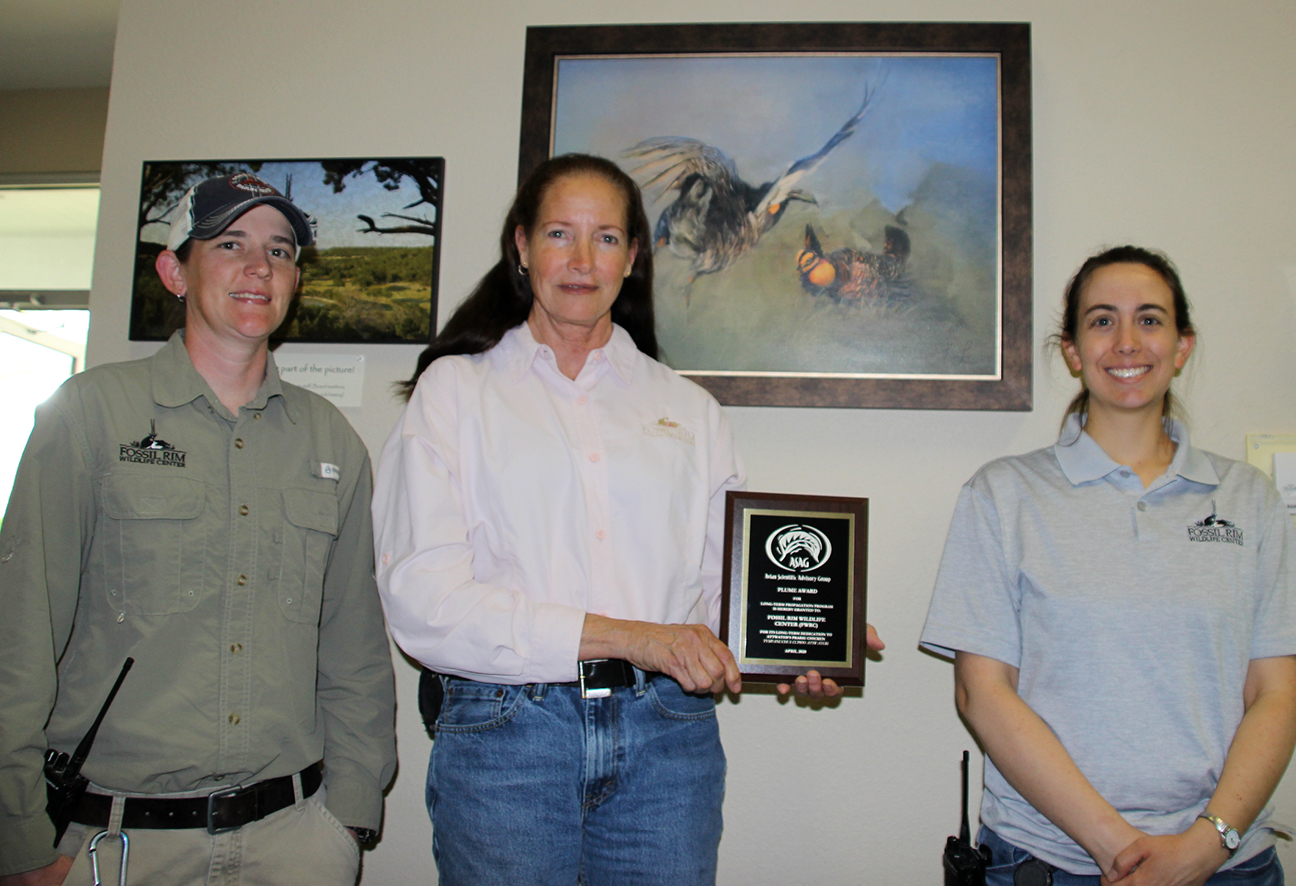 The Avian Scientific Advisory Group (ASAG) has an award program to identify and reward significant achievement in avian husbandry in the captive animal field. The recipients of these awards are leaders in the field and committed to furthering avian conservation.
We are proud to announce that Fossil Rim received the Plume Award in April 2020 for "Long-Term Dedication To Attwater's Prairie Chicken"!
Avian Curator Janet Johnson has been a Fossil Rim staff member since 2001, while Cara Burch, Senior Animal Care Specialist – Avian, has been on staff since 2008. Additional staff working hard for these birds include Stephanie Davis, Molly Shea (prior to 2020), and numerous prairie grouse conservation interns through the years.