Vet Returns To Chad For Antelope Conservation

My name is Julie Swenson and I am the Associate Veterinarian at Fossil Rim Wildlife Center. In July of 2018, a group of people from Fossil Rim were given the opportunity to travel to the Republic of Chad to assist with placing GPS collars on a group of scimitar-horned oryx that were set to be released into the wild after having been considered extinct.
I was lucky enough to be a part of this group and had an amazing experience. So, when asked if I would be willing to come again in 2020, I jumped at the chance. 
My travel partner for this trip was Adam Eyres, the Director of Animal Care at Fossil Rim Wildlife Center. Along the way, we met up with a phenomenal team of specialists from all across the world. The purpose of this trip was conservation with three main focuses: releasing addax to the wild, checking in on the wild scimitar-horned oryx population, and capturing wild dama gazelles of distinct genetic lineage for release into the protected reserve at Ouadi Rimé – Ouadi Achim.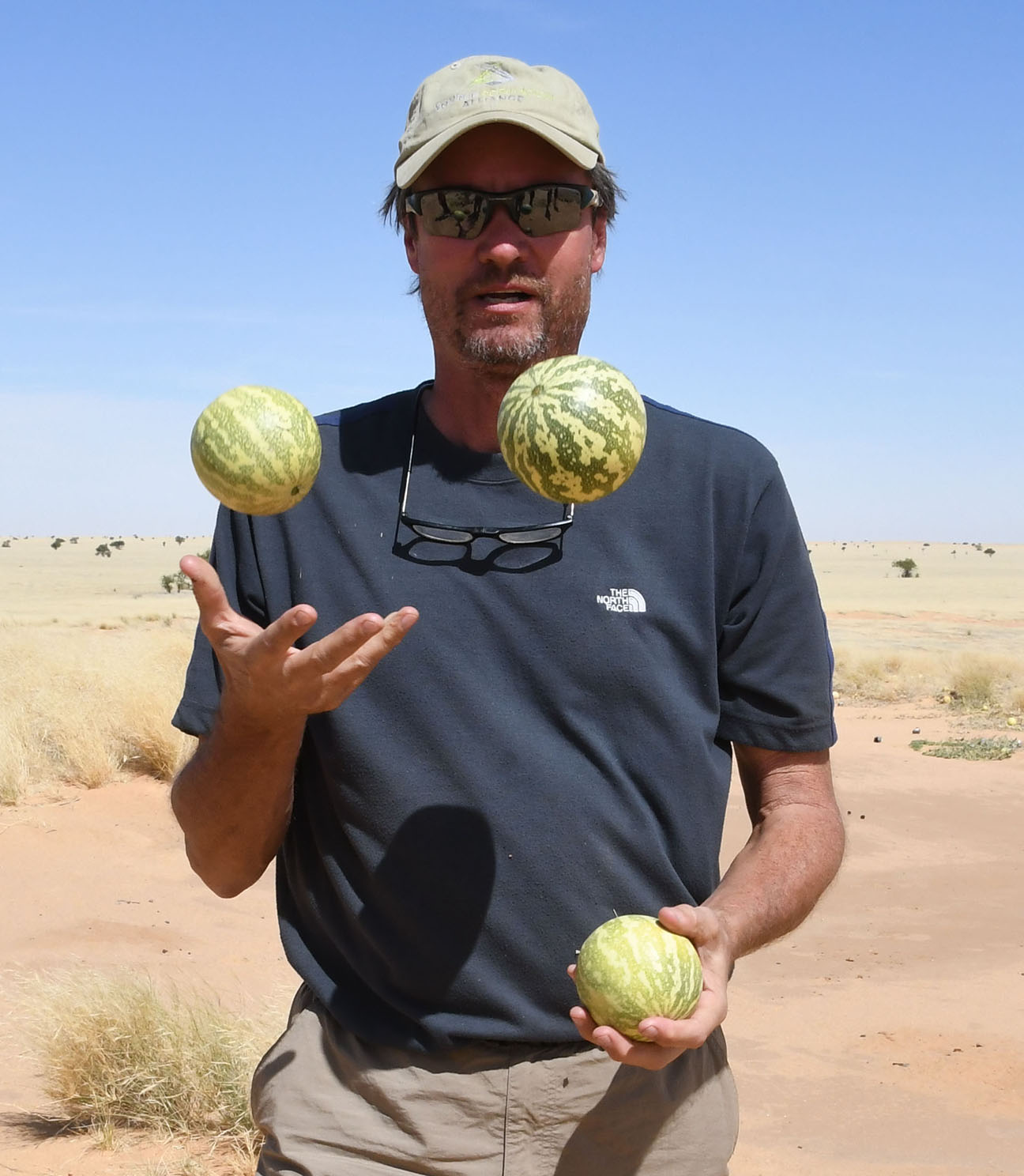 We saw many incredible things on this trip and participated in some astonishing projects. Now, we'll take you along with us as we travel through this amazing countryside to see things few people ever get to see…
Part Two: Tracking Antelope
Since 2016, the Scimitar-Horned Oryx Reintroduction Project has been releasing captive-raised scimitar-horned oryx back into the wild in the Ouadi Rimé-Ouadi Achim (OROA) Game Reserve. Prior to the start of this project, this species was extinct in the wild.
One of the most-rewarding projects of our trip was to revisit some of these animals and see how they were faring in the wild since being released. Tracking these scimitars is made substantially easier by the presence of GPS collars that are placed prior to release. These collars send a signal twice a day that indicates the exact location of that animal.
Once that signal is reported, a tracking team can go directly to the location. Given that it may take the tracking team several hours to reach the last reported point, the scimitars are rarely visible when the GPS point is found. They have continued to move on. However, the tracking team can then utilize radio telemetry to follow the scimitars as they move.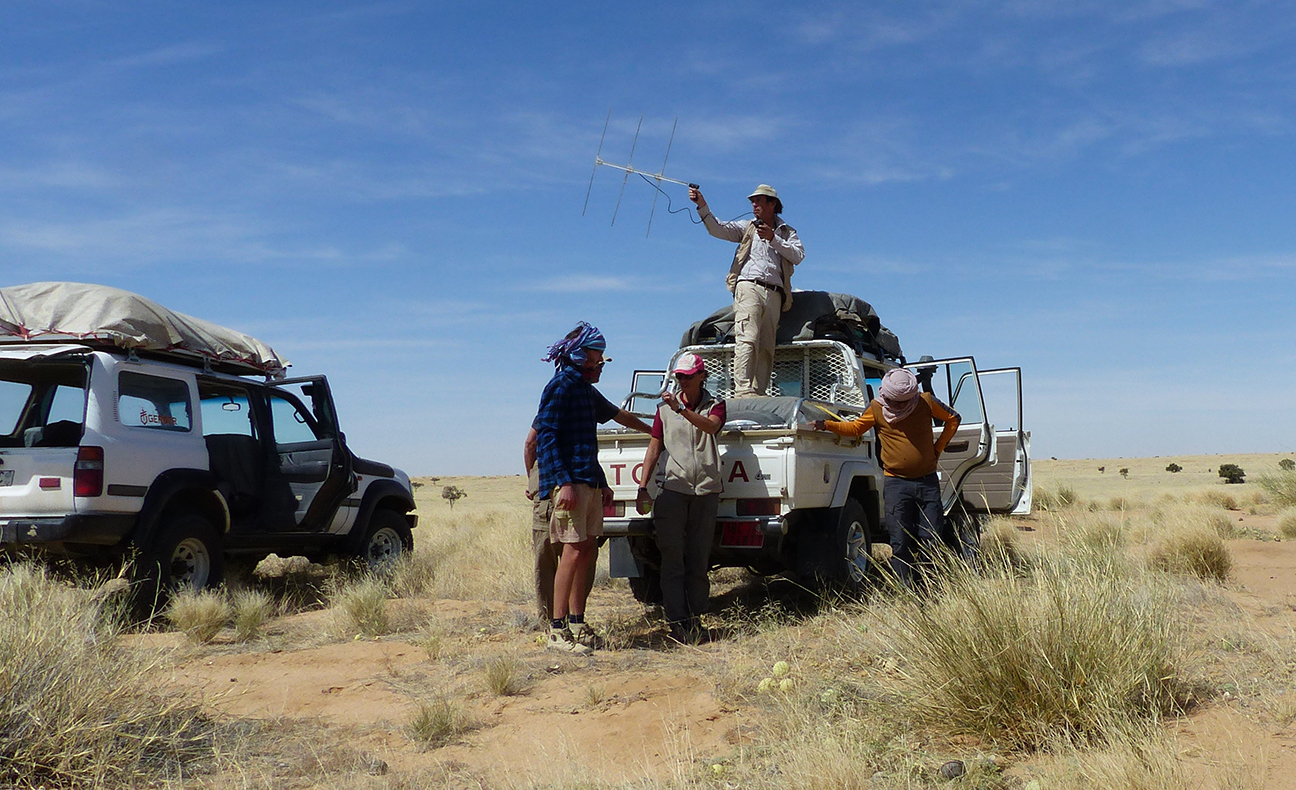 Utilizing this method, we were able to locate several groups of scimitars. The animals appear to be doing very well in the wild! There are reports of second-generation, wild-born offspring, which is an indication of a very healthy herd.
In fact, the staff from the OROA Game Reserve, under the direction of the primary tracker, Krazidi Abeye, have been managing to find these calves as neonates and capture and restrain them long enough to sex ID the animals and place ear tags for later identification. This means the staff can trace lineages over time to determine which dams produce the most offspring or which animals have difficulties raising calves.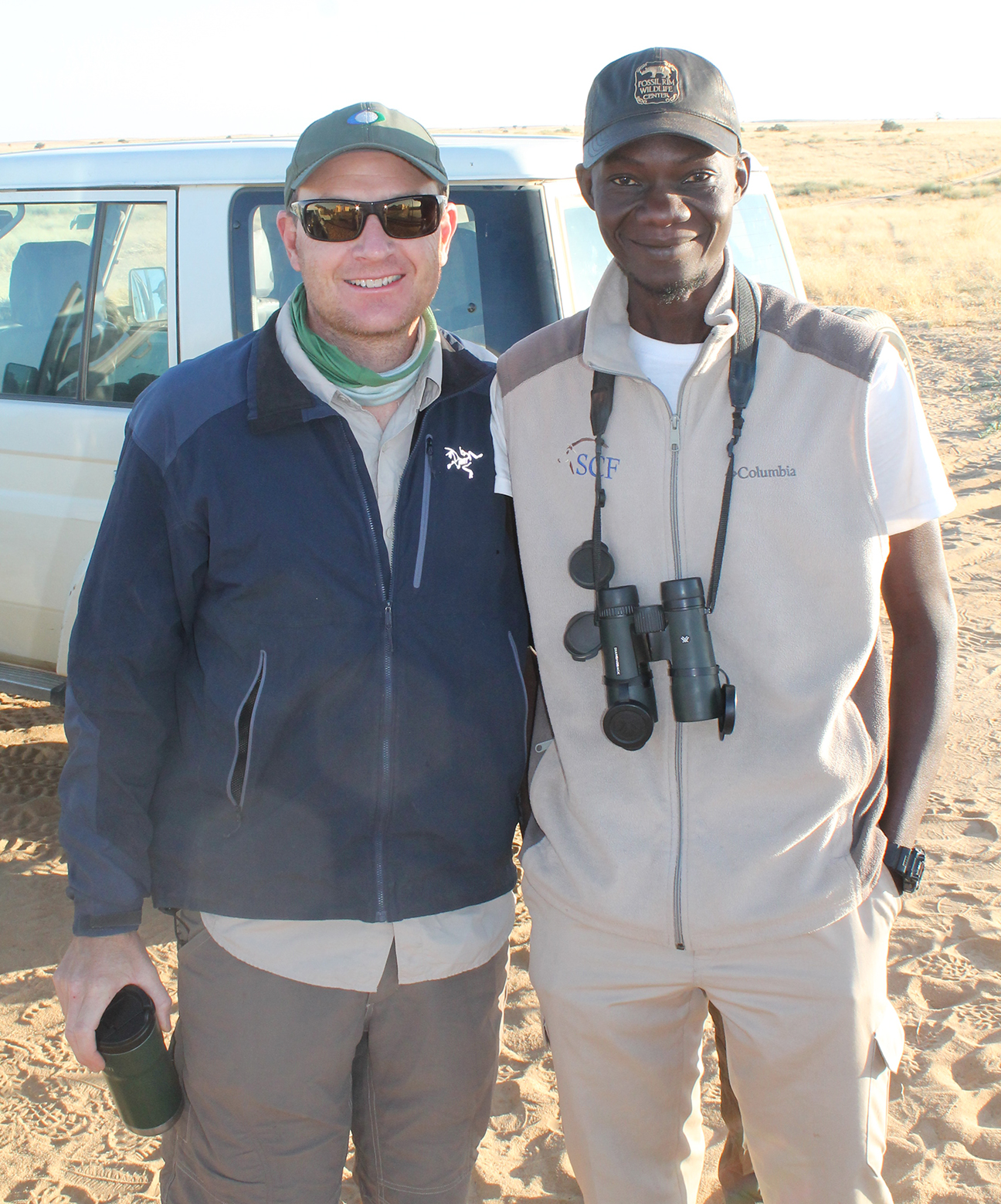 In addition to tracking previously released scimitar-horned oryx, we were also able to track the addax that we released into the wild during the first part of our trip. After being released, the 15 animals broke apart into several smaller groups and traveled various distances – up to 31 miles in one instance! We were lucky enough to locate the largest group of animals (11 total) and see for ourselves how they were adjusting to life in the wild.

While looking for collared addax and scimitars, we also got the chance to see lots of other wildlife. During day drives, we came across false cobras and fennec foxes running across the road. Birds of prey, including snake eagles, pallid harrier hawks, and even a secretary bird, were spotted.
Large groups of Ruppell's griffon vultures and lappet-faced vultures were seen at carcass sites and several nests were found in trees, as well. Bustards abounded, as did dorcas gazelles, jackals, and pale foxes. Night drives found Libyan striped weasels, a lesser-spotted genet, jerboas, and many species of small rodents.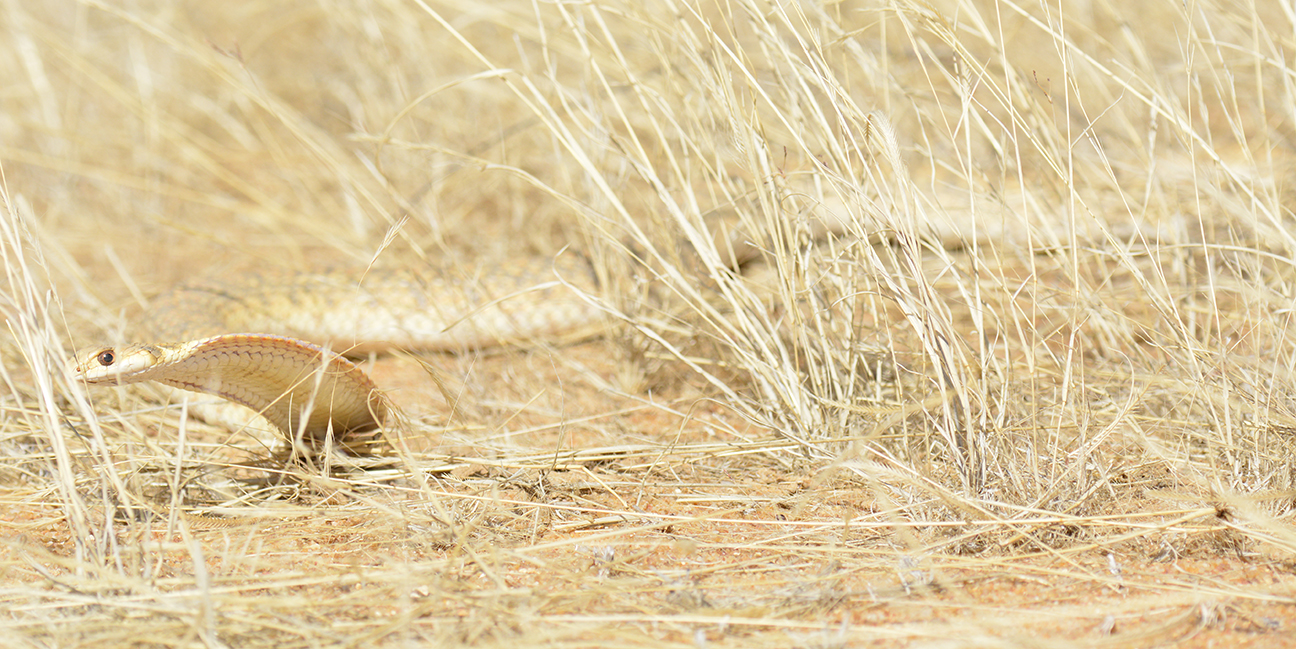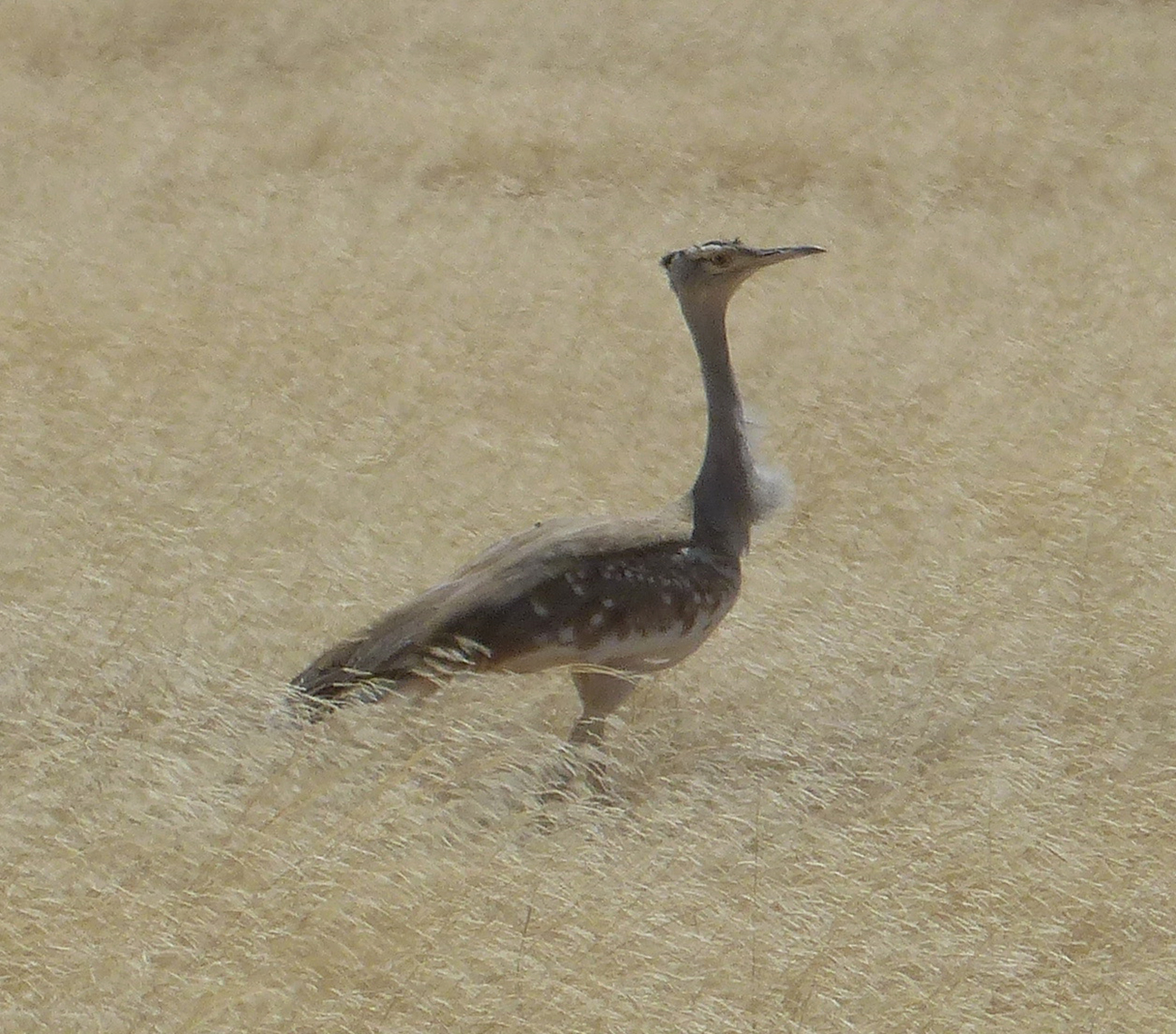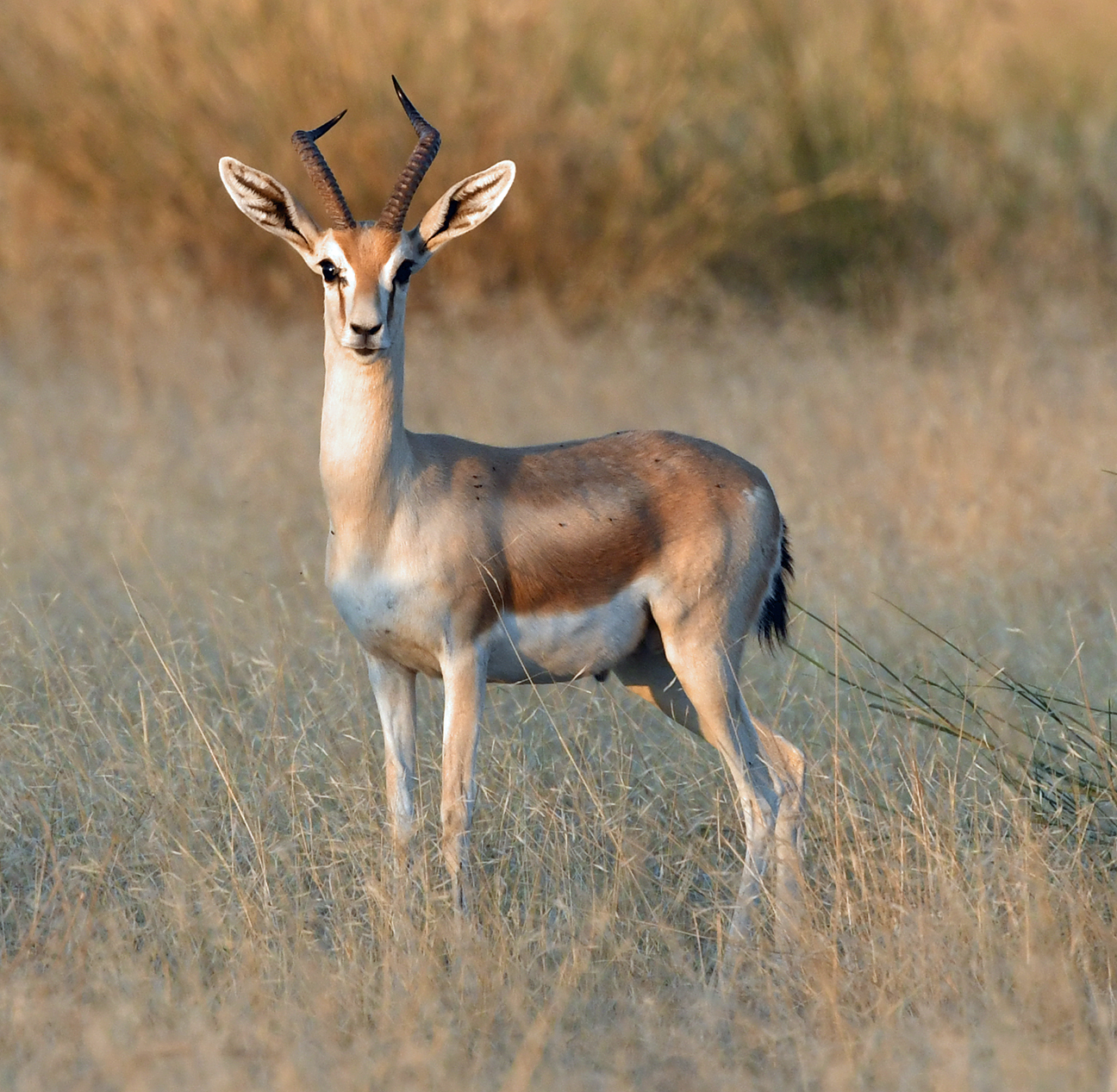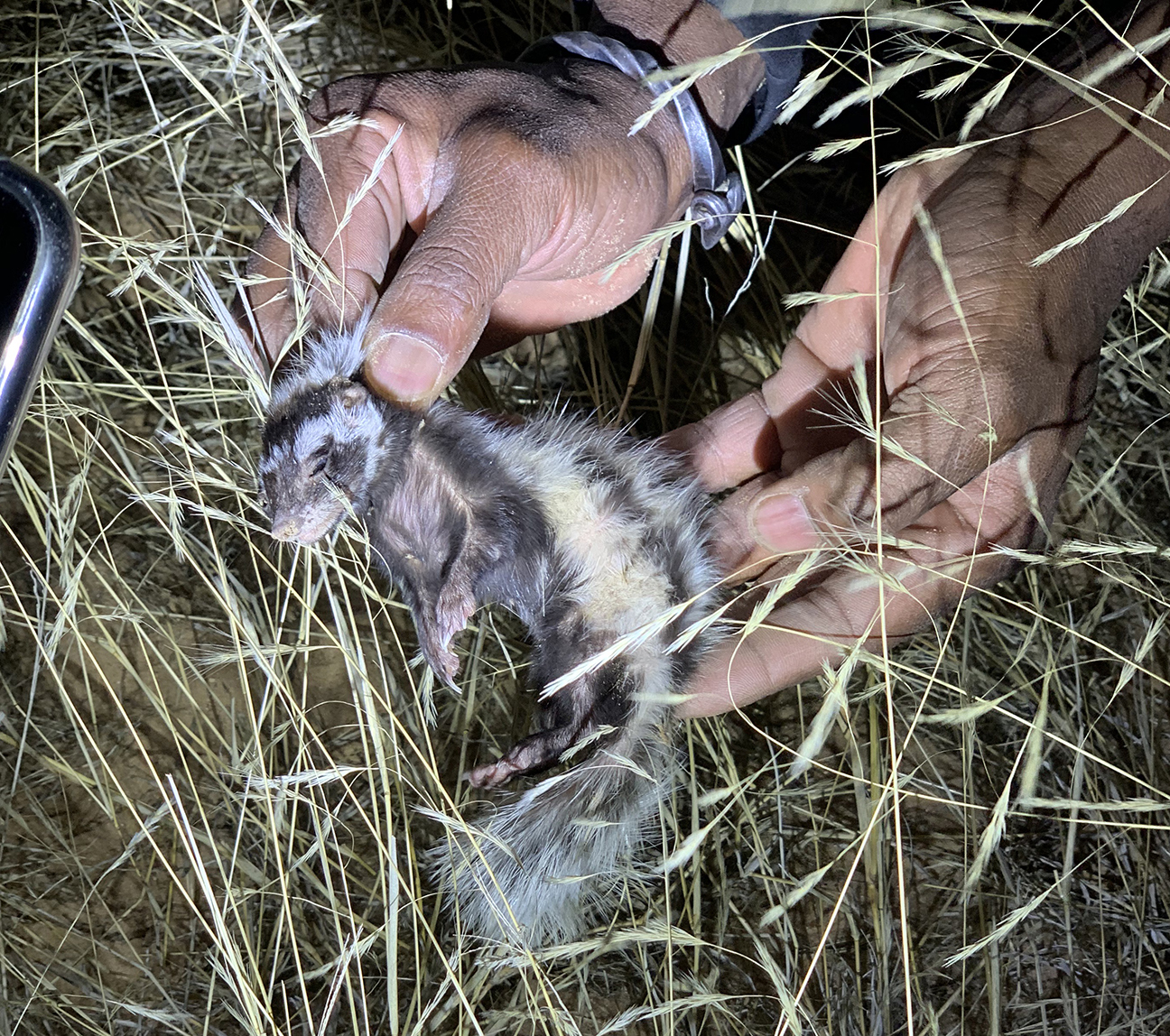 Local domestic watering holes and wells were also a regular finding on game drives. Livestock are very important in Chad. Camels, goats, sheep, donkeys, and the occasional herd of cattle are quite common.
Where livestock congregate, humans often dig wells. These wells can seriously alter the normal desert ecosystem, encouraging large amounts of grazing in an otherwise inhospitable portion of the desert. This increased grazing by domestic animal herds contributes to the further desertification of the region, pushing native wildlife farther and farther away in search of grazing opportunities and water.

Not all of the drives to find animals were as successful. The areas that are being searched are quite remote and can lead to any number of issues. The roads that do exist in this region are mostly dirt tracks.
The animals rarely follow the roads, so while tracking, a large amount of the time is spent off-road using the GPS coordinates as the primary means of direction. Flat tires are common, as is getting stuck. On one of our drives, various vehicles got stuck a total of nine times.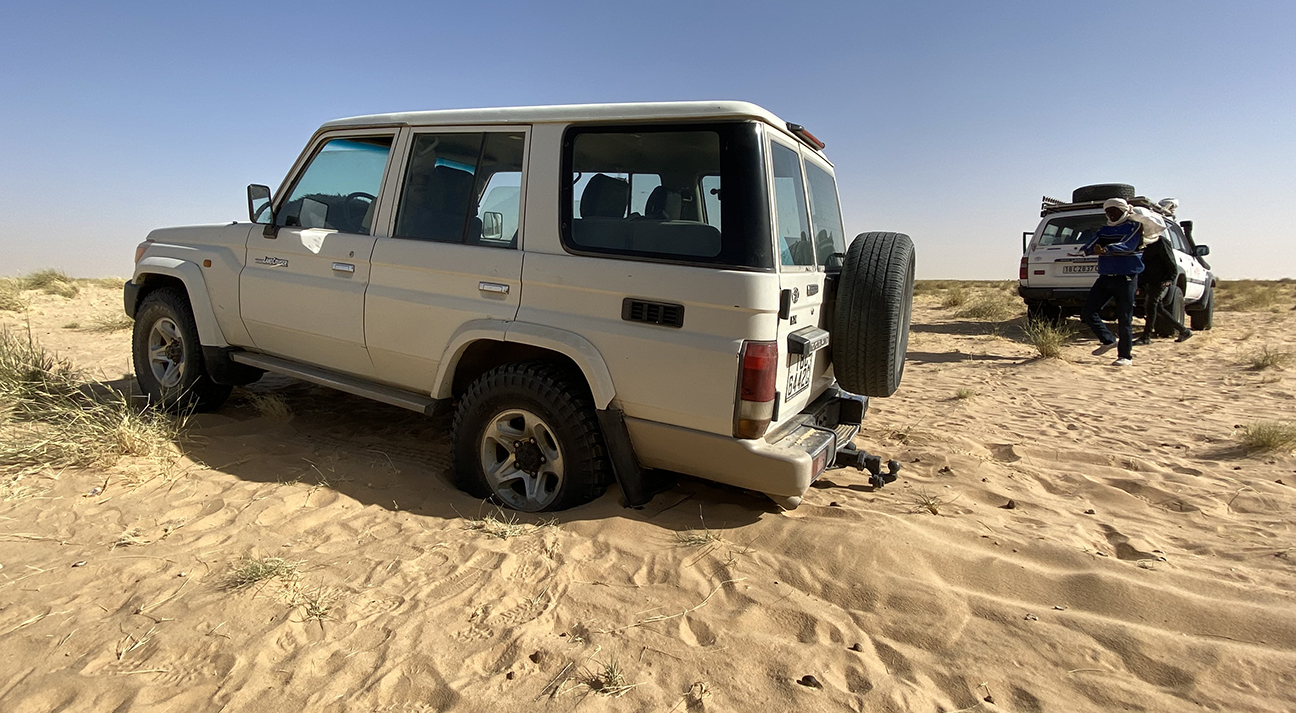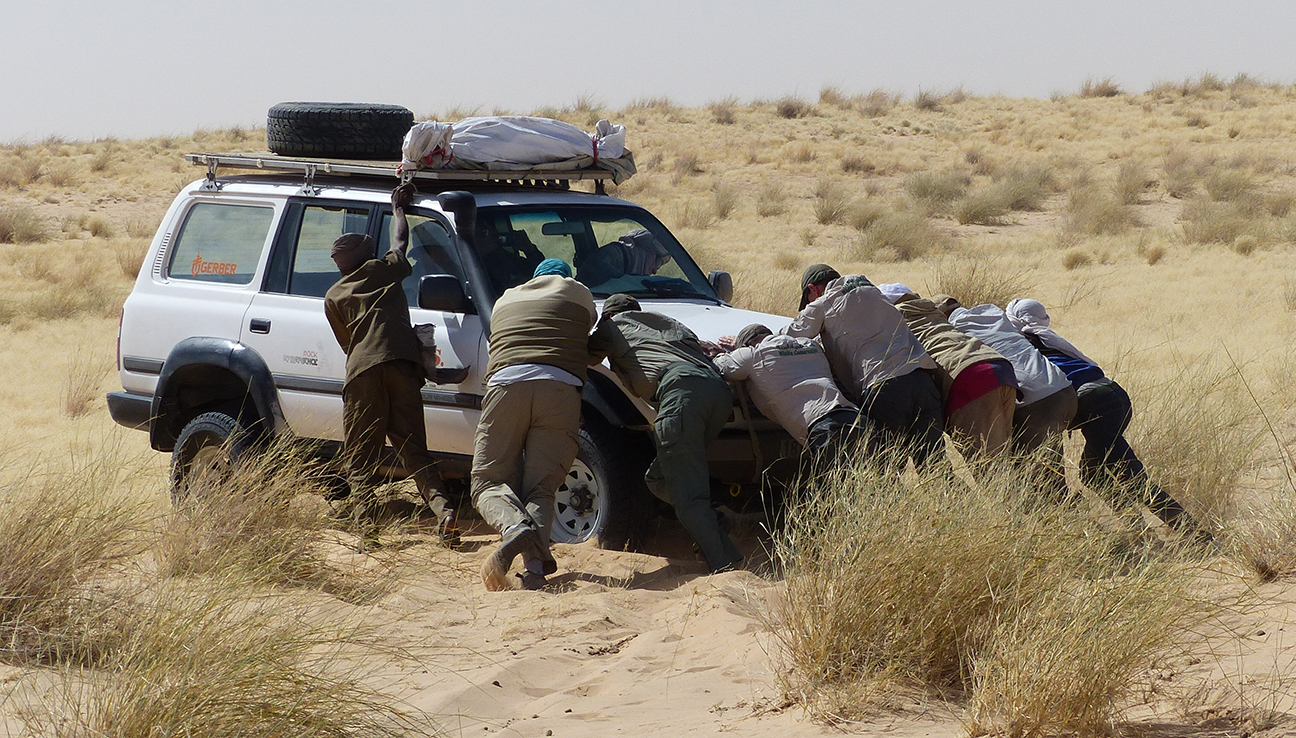 Another project that we were able to participate in was to look into the feasibility of utilizing aerial drones for various functions. Due to the small size of many of the commercially available options, drones are increasingly being used to monitor wildlife. Most wildlife will tolerate drones within a significantly shorter distance than they would tolerate a human being.
Given the excellent footage – both still and video – that can be captured with these instruments, not to mention being able to observe an animal on a live feed, the potential uses for drones in wildlife monitoring is constantly increasing.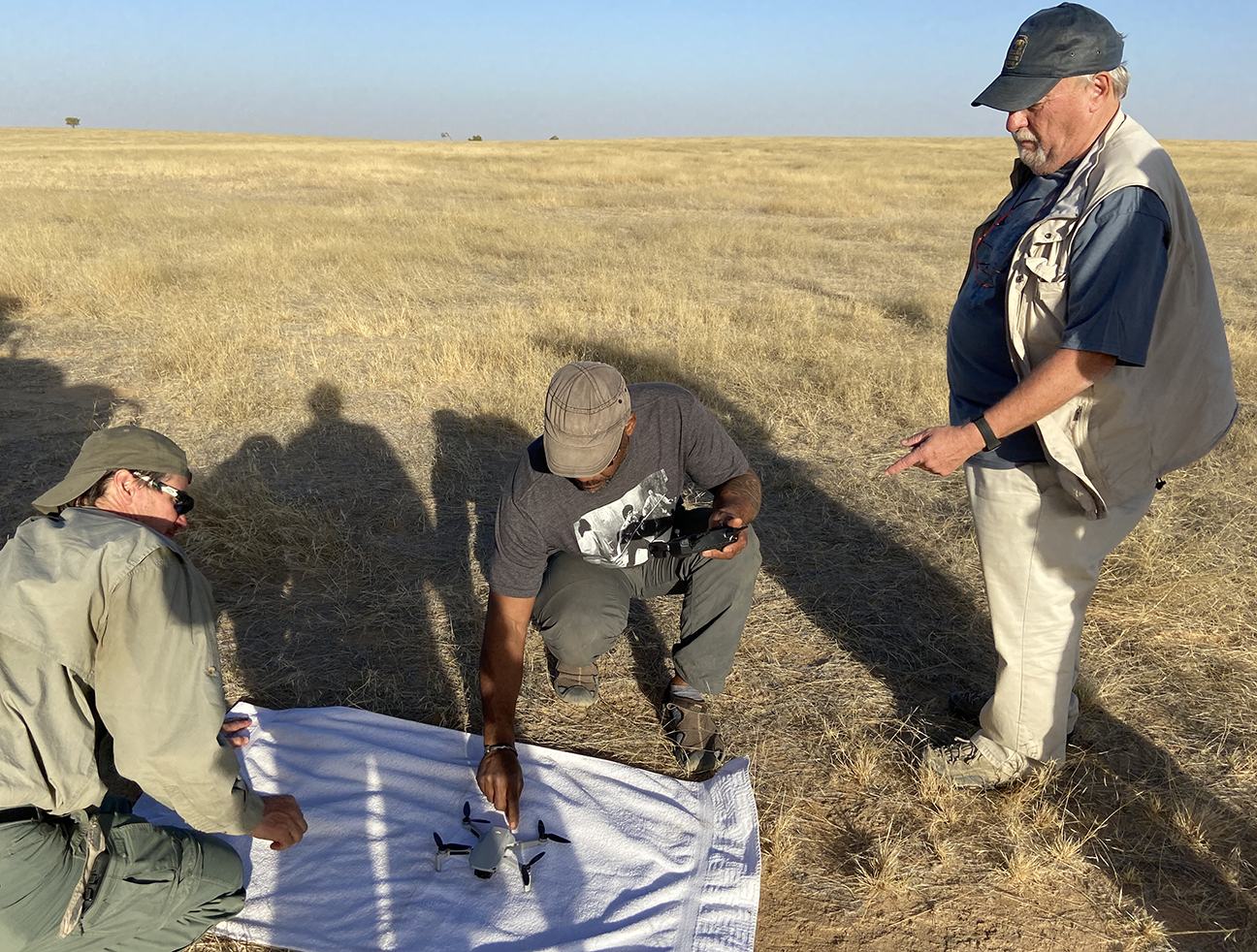 During the addax release, we utilized a small drone to capture footage of the entire translocation process. Footage was obtained of crating the animals, releasing the animals into the temporary prerelease pen, and eventually releasing the animals into the wild. But, the most useful part was being able to remotely view the animals while in the prerelease pen to check for evidence of injuries and to assess how stressed the animals were following transport without having the added stressor of humans watching them from the fence line.
Reviewing the video showed a group of animals that calmed down very quickly once released from the crates and began exhibiting normal herd behaviors within a very short period of time. The animals did not seem particularly concerned about the presence of the drone and were much more likely to stare at any people that were moving around beyond the fence line rather than watch the drone itself.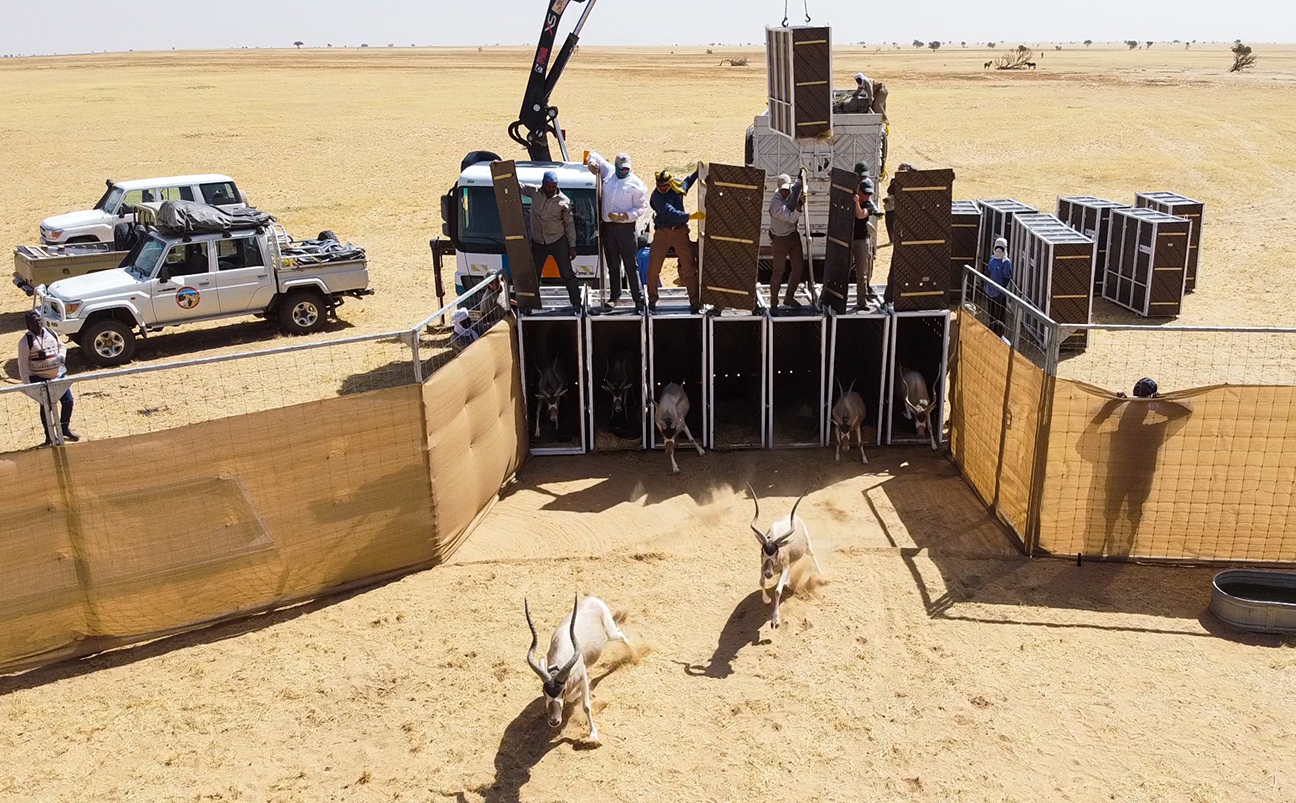 Africa is currently in the midst of a severe vulture crisis. With several species in danger of extinction due to recent precipitous population declines, it is more important than ever to be able to track animals and monitor nesting sites.
In the Sahel region of Chad, vultures often nest in the tops of trees on the open grassland. Without climbing into these trees, which would then scare off the nesting pair, it can be very difficult to assess the success of any nest. Drones, however, can fly above the nest and visualize the adults, as well as any eggs or chicks that are present, without causing undue discomfort to the animals.
We were able to fly a small drone above a nesting pair of Ruppell's griffon vultures quite easily and get excellent footage of both parents as they sat on the nest. No eggs were present (it's not currently breeding season), but the level of detail that could be discerned with this method showed just how useful drone monitoring will be for vulture nests in the future.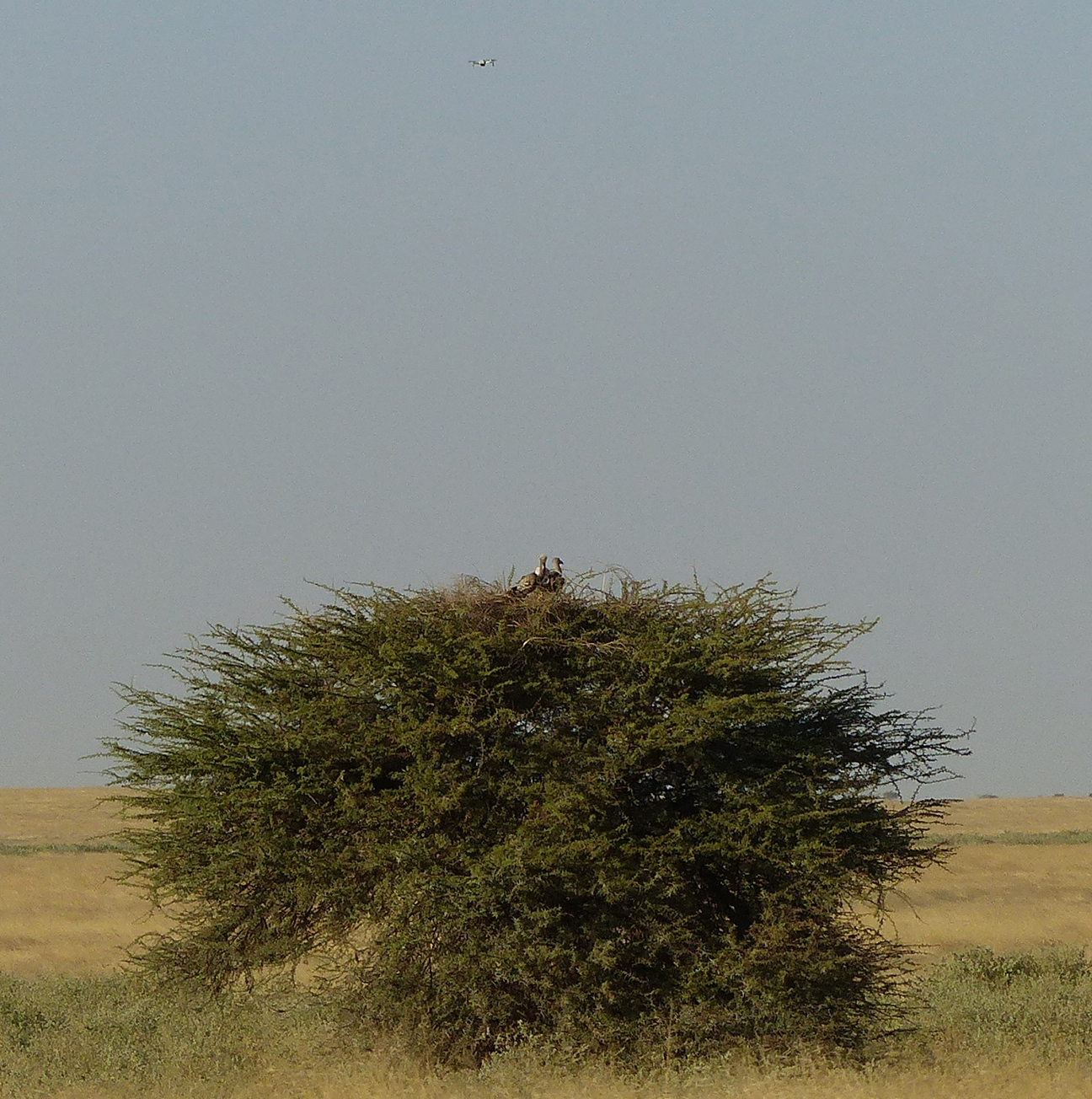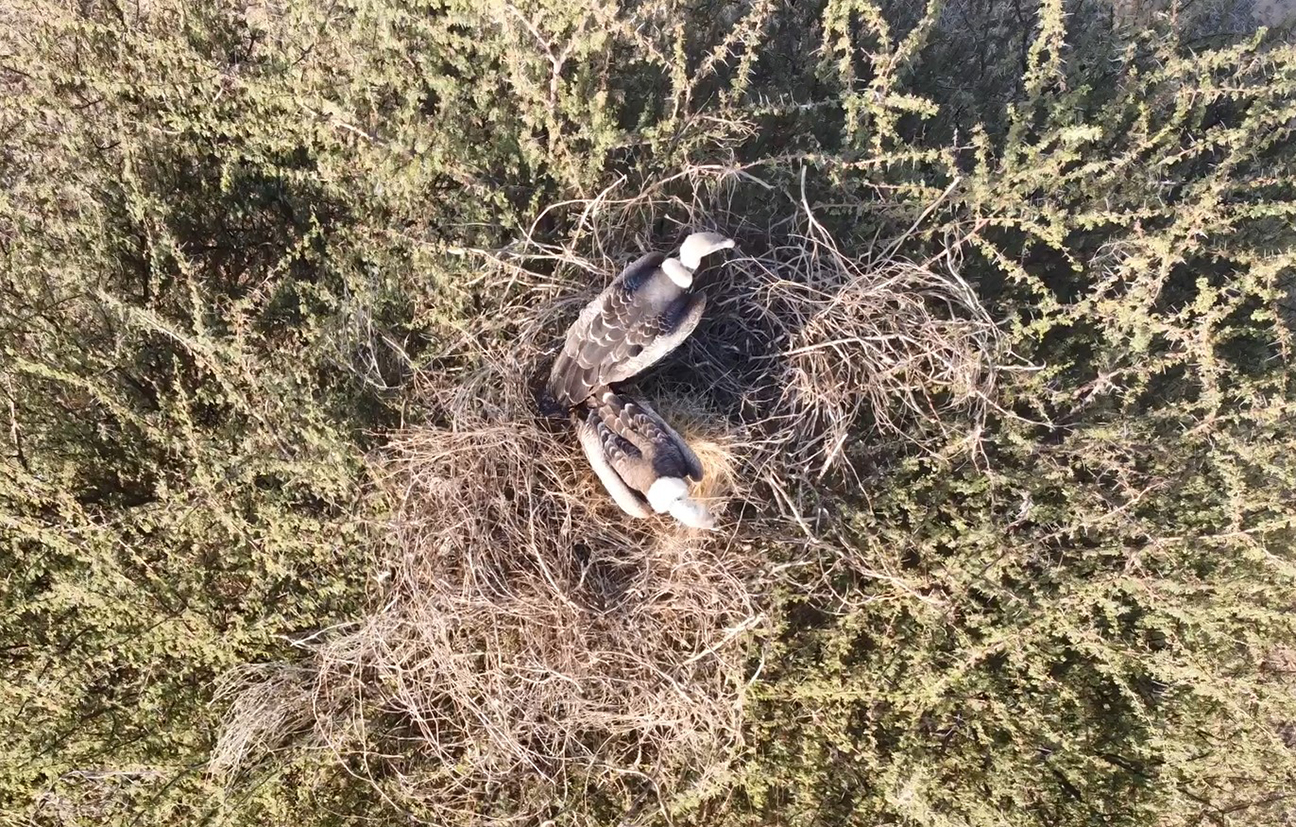 The next stage of our trip would be the most difficult, but also the most rewarding. Although all of the locations we had visited so far were remote and with minimal infrastructure, our next project would bring us even further afield.
Dama gazelles exist in two distinct populations in Chad: one larger population distributed around OROA, the other a remnant population found in the Manga region in western Chad. This second population would be our next goal, but finding them within the vastness of the Manga would prove to be a challenge.
Part 3 of this blog will be shared on social media in the coming days.
-Dr. Julie Swenson, Associate Veterinarian