Delve into the darkness with wildlife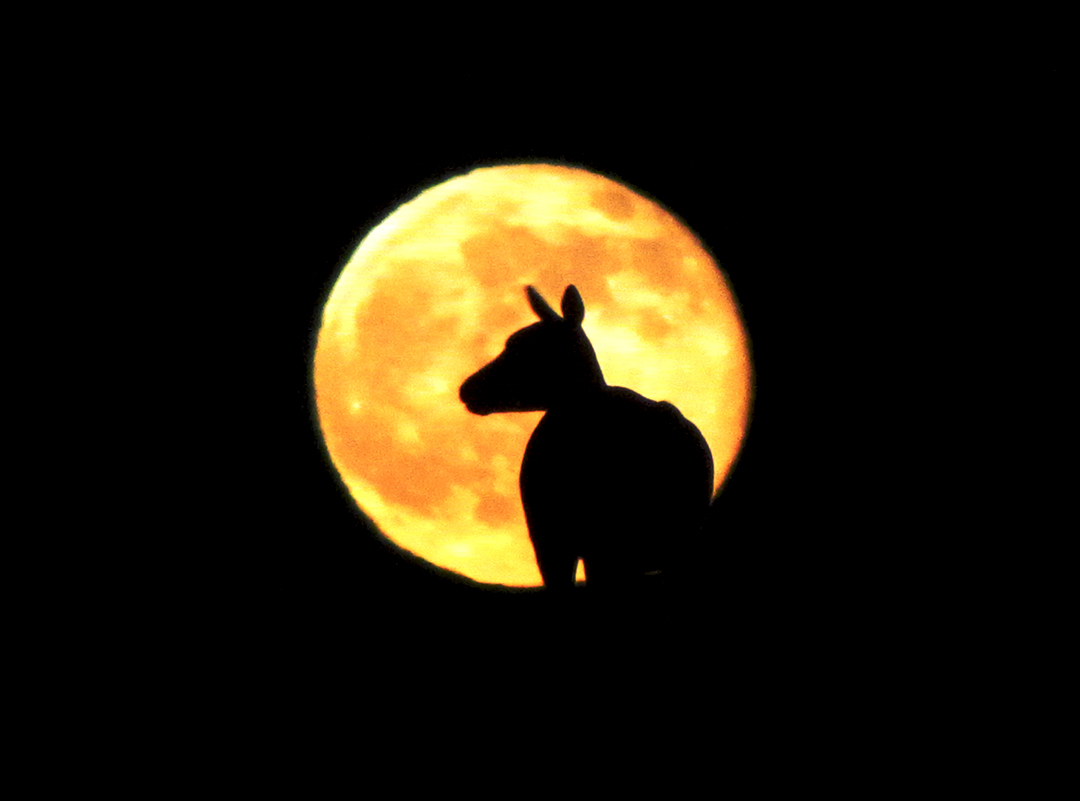 Many people have come to know Fossil Rim Wildlife Center well in the daytime, but far fewer are familiar with the sights and sounds of the park at night.
There is an easy way to change that, and it's with a Discovery After Dark program and guided tour.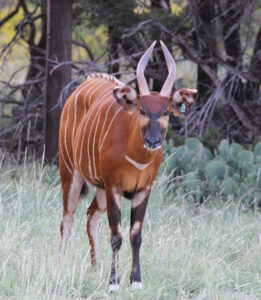 "Fossil Rim is always at least a bit different when you come at a different time of day or season of the year," said Katie Hunholz, Fossil Rim programs coordinator. "One unique thing about seeing animals at night is that you get to see a lot more of the native wildlife. We've seen gray foxes, red foxes, raccoons, opossums, skunks and owls.
"Plus, being in the dark just seems to add to the adventure. We use the red spotlights, as it is often done on tours in Africa."
The Discovery After Dark events begin with an interactive learning experience in the EcoCenter at Fossil Rim's Overlook area.
"Our programs are always interactive with a hands-on component," Hunholz said. "We talk mostly about nocturnal adaptations and what it means for the animals to use their night senses. They use whiskers to feel where they are going; echolocation; great eyesight. We compare our senses to theirs to gain a better understanding before we go into the park."
The red spotlights were chosen for a reason.
"They are less bothersome to animals than clear spotlights, plus for humans – not having bright light helps with your night vision," she said.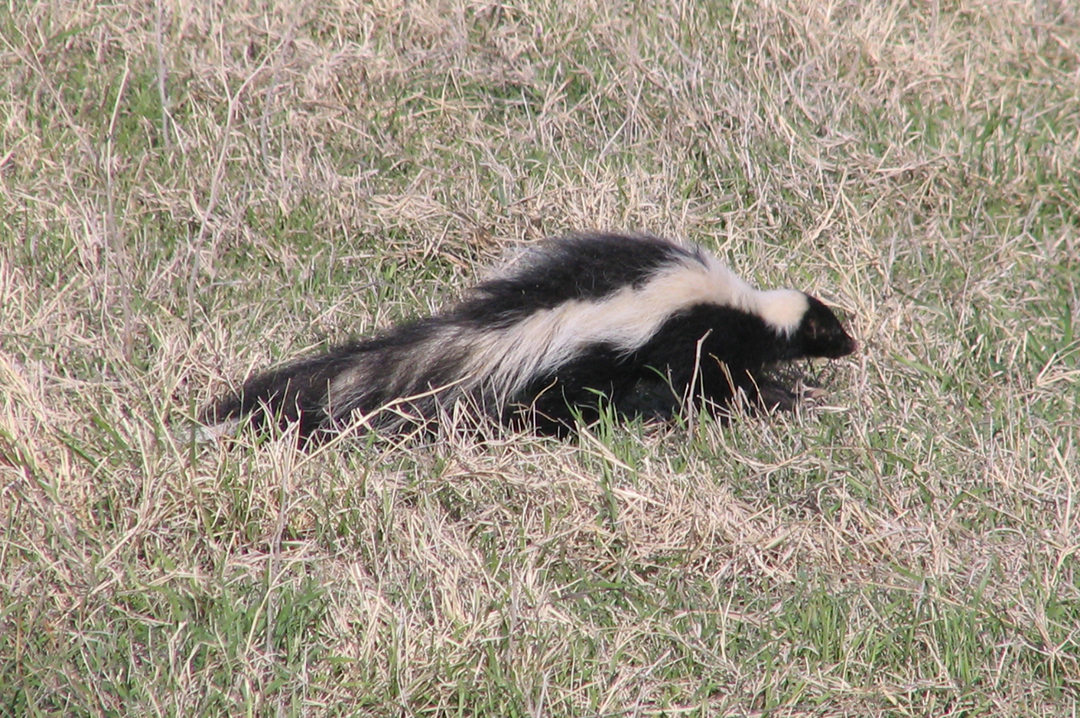 As the sun sets, the tour van heads out into the park. The native species are not the only animals that kick it up a notch at night.
"The bongo come up close to the vehicle, unlike during the day," Hunholz said. "Giraffes aren't usually interested in food at night, but on nights they aren't put up in their yard, they generally make their way up by the cheetahs. The cheetahs are more active at sunset. Other animals will have gathered in their family groups to settle down for the night."
The $35 per person price of a Discovery After Dark experience includes a free Scenic Wildlife Drive pass, which can be used the same day or the following day before 10 a.m.
"We want our visitors to see the park, and our species, both in the day and at night," she said. "You can see behavior changes, but there's also the fact that it's a good deal for $35. I would say for sure that the Discovery After Dark is one of the very best activities for the price that we have at Fossil Rim."
The primary person to give the Discovery After Dark tours, Hunholz pointed out some especially interesting elements of the event.
"I think the bongo at night are always an exciting aspect of a Discovery After Dark tour," she said. "Some people may never have seen this animal when they visit during the day. You see the unique stride they have as they walk up, plus they wouldn't come close to you like that in the daytime.
"I remember one time when we gathered at the picnic tables before a Discovery After Dark tour, and right behind us was a gray fox. Animals like that aren't afraid of humans at night, at least compared to the daytime."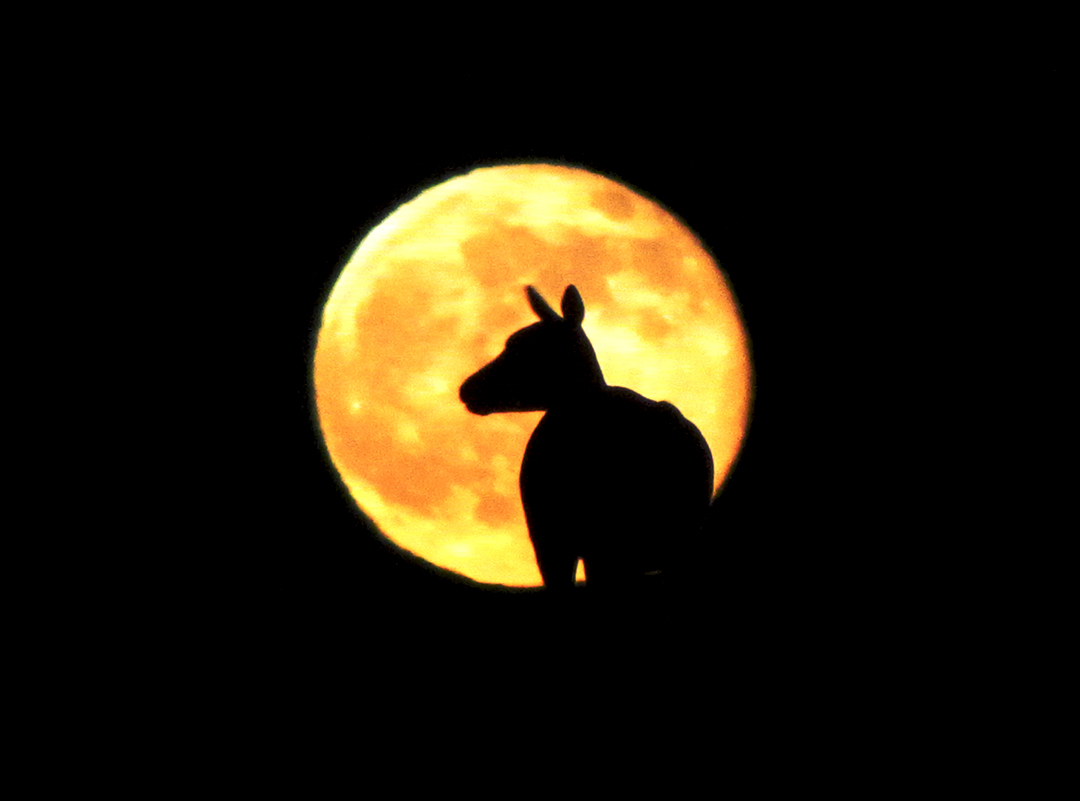 These events are for guests who are at least five years old.
"We like to present this as a family program, and Fossil Rim is best experienced with the whole family," Hunholz said. "We love to have all different ages, and children really enjoy using the spotlights after we show how they are to be operated."
The dates of these events are not chosen at random.
"We plan the Discovery After Dark schedule so that it isn't too cold and so we can head out at sunset after the interactive program," she said. "We also aim for the Friday closest to the full moon so we can capitalize on that natural light."
The upcoming Discovery After Dark event on April 7 is set for 6-9 p.m. Then, there are events set for 7-10 p.m. on May 12, July 7, Aug. 11 and Sept. 8.
Reservations are required and should be made at least three days in advance. For more information, email info@fossilrim.org. To reserve, call 254.897.2960.
-Tye Chandler, Marketing Associate