Muro Helped Fossil Rim Flourish Since The Beginning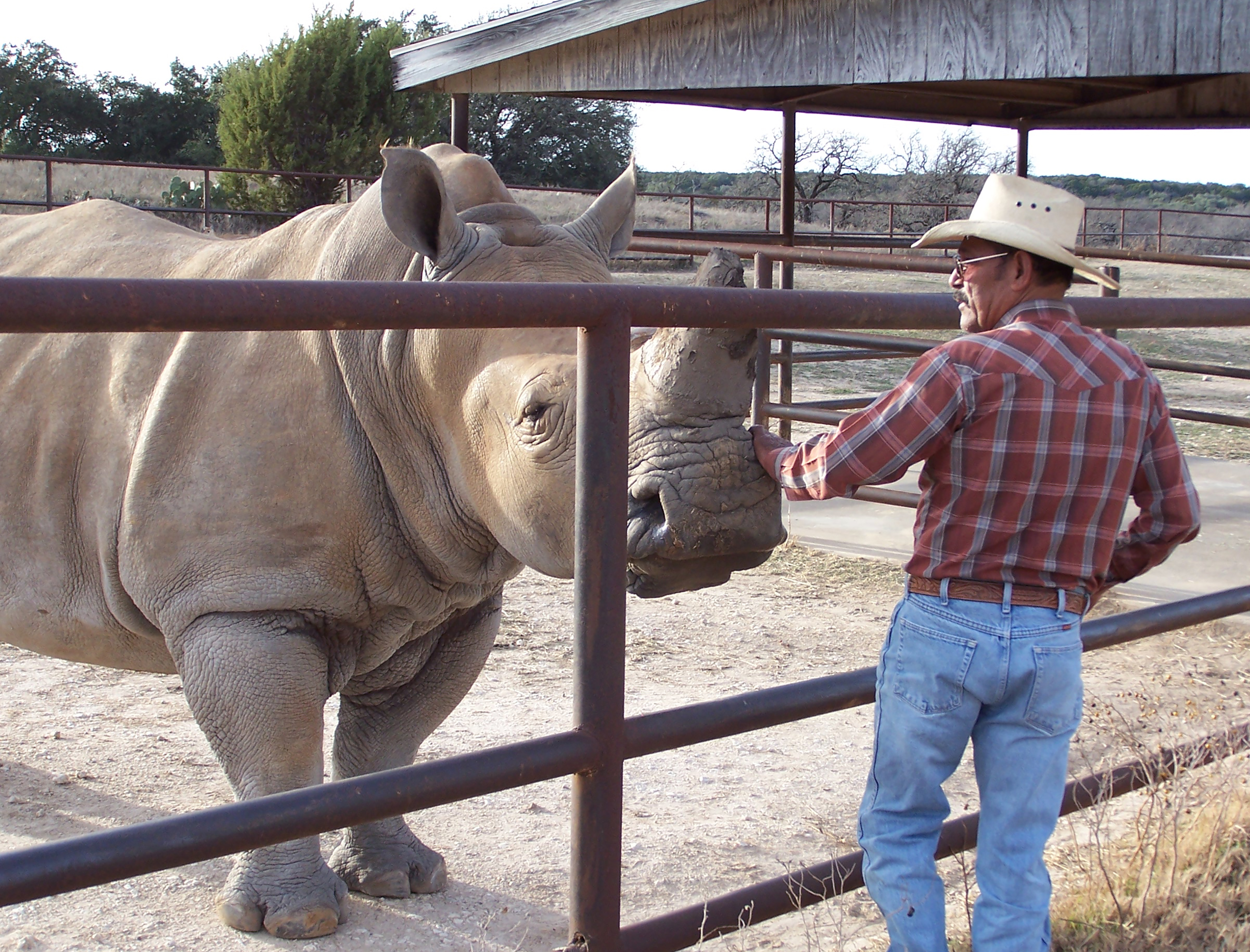 As a boy in Zacatecas, Mexico, Arnulfo Muro began building his skills in the realm of animal care.
"I was raised in the country, which was a life of taking care of animals," he said. "Cows, horses, mules, donkeys, and goats – that's how I learned."
At age 31, he moved to Texas in 1984. Muro would go on to be Fossil Rim's main man for animal care support, maintaining a full-time position from 1984-2017.
"My friend, Santos Herrera, used to work at Fossil Rim," he said. "I called him and asked if there were any opportunities at Fossil Rim; he said 'yes' and that I should move here. I thought I was going to move here, work, and then return to Mexico after a few years."
Muro works directly with hoofstock, but his efforts support nearly every species at Fossil Rim. While the first animals he cared for at Fossil Rim were giraffes, one of his fondest memories was the arrival of another large mammal.
"The first rhinoceros I worked with that helped me learn how to take care of them was a white rhino named 'Tondo,'" he said. "He was very old and really nice. I remember when he came to Fossil Rim very well.
"I love white rhinos most. The babies are really friendly."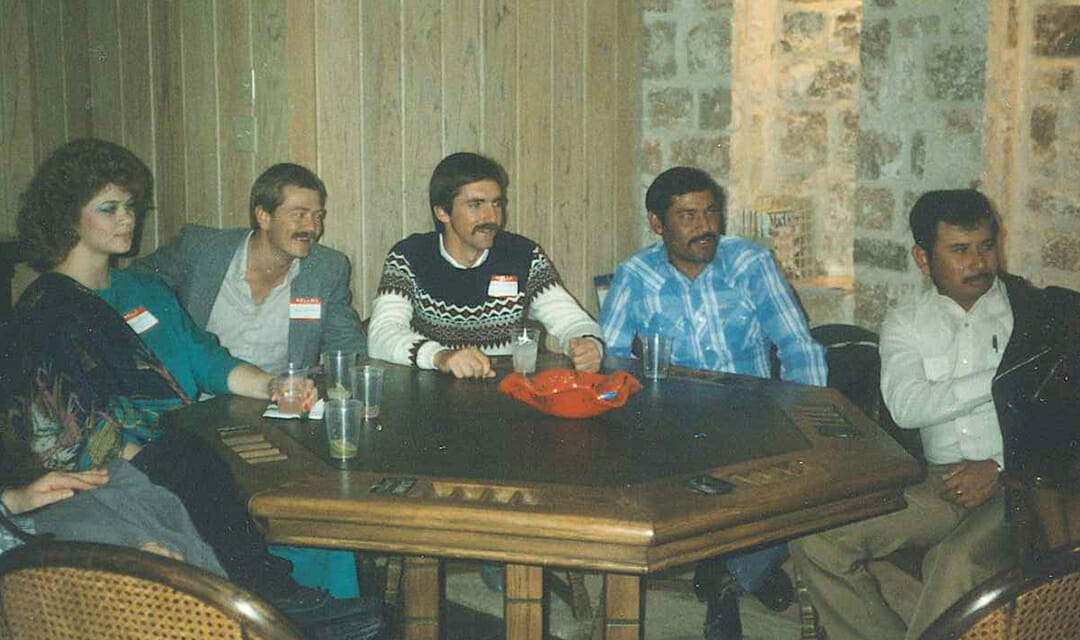 Not unlike a coach has a philosophy of how his team should play a sport, Muro believes only a certain approach will get the job done in his line of work.
"It takes a lot of dedication with a lot of love," he said. "If you don't have those two things, it will make taking (great) care of these animals impossible."
On a normal day, Muro works with black rhinos early in the morning and then transitions to whites.
"I make sure to clean their yards and barns," he said. "Over so many years, I have really come to know the rhinos and what they need. Also, these rhinos know me."
Over the course of nearly four decades, obviously Muro has seen the wildlife center evolve.
"There have been a lot of changes," he said. "When I first started working here, (original owner) Tom Mantzel had just opened it up to the public and the number of people slowly began to grow. There are also more animals and different kinds. It didn't have rhinos when I started."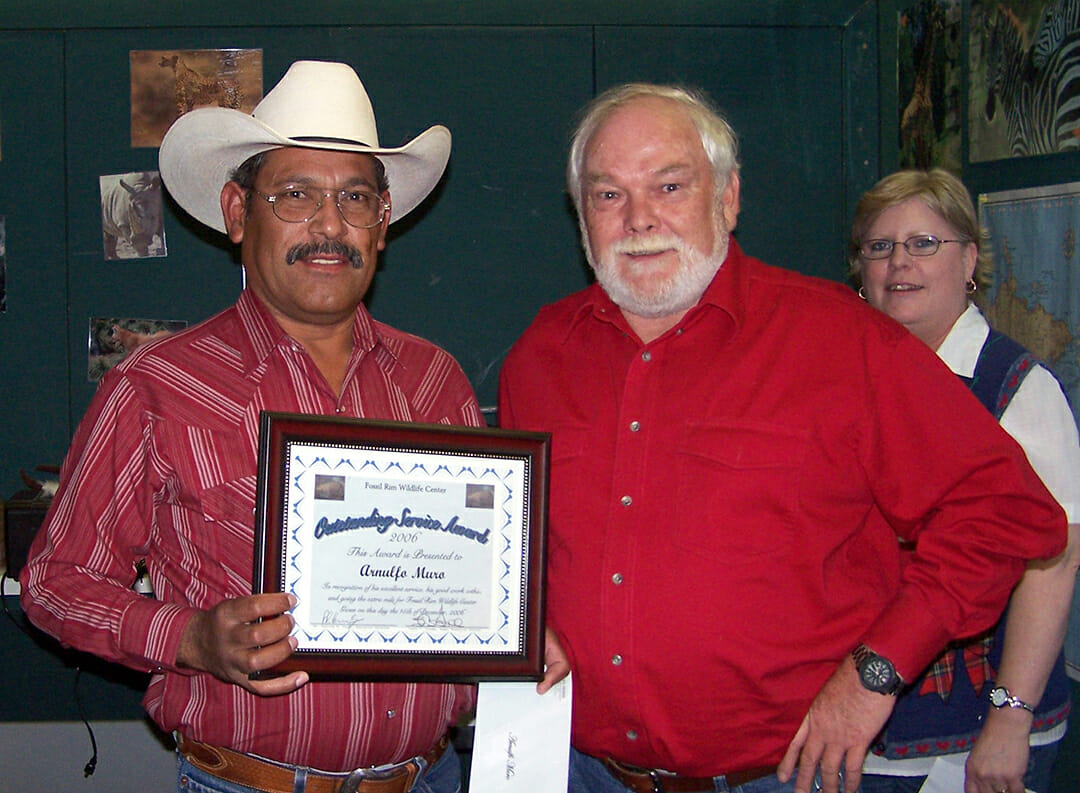 Fossil Rim's Executive Director Kelley Snodgrass also got his start in 1984, while Director of Animal Care Adam Eyres has been with the facility since 1989.
"We have worked face-to-face all these years with me as an employee and them as my supervisors, but they have become some of my best friends," he said.
Snodgrass began working with Muro in August 1984, just two months after Fossil Rim opened.
"It is difficult to describe the level of Arnulfo's commitment, caring, and dependability to his life's work throughout his 37 years here," Snodgrass said. "Arnulfo has quietly, dependably, and very effectively supported not only animal care, but the animal conservation programs that are the backbone of this organization's mission. Many of the responsibilities he performs are not considered 'glamorous' but are very much essential. He is out there each day no matter what, doing his job well and with a smile."
He recalled an example of Muro's gritty determination and positive attitude.
"Long ago, I remember a chilly, wet morning when his truck would not start," Snodgrass said. "I drove up and noticed two feet sticking out from under the truck, as he was up to his elbows in mud, banging on the starter. Then, he emerged from the mud with a smile and a little laugh; that's Arnulfo."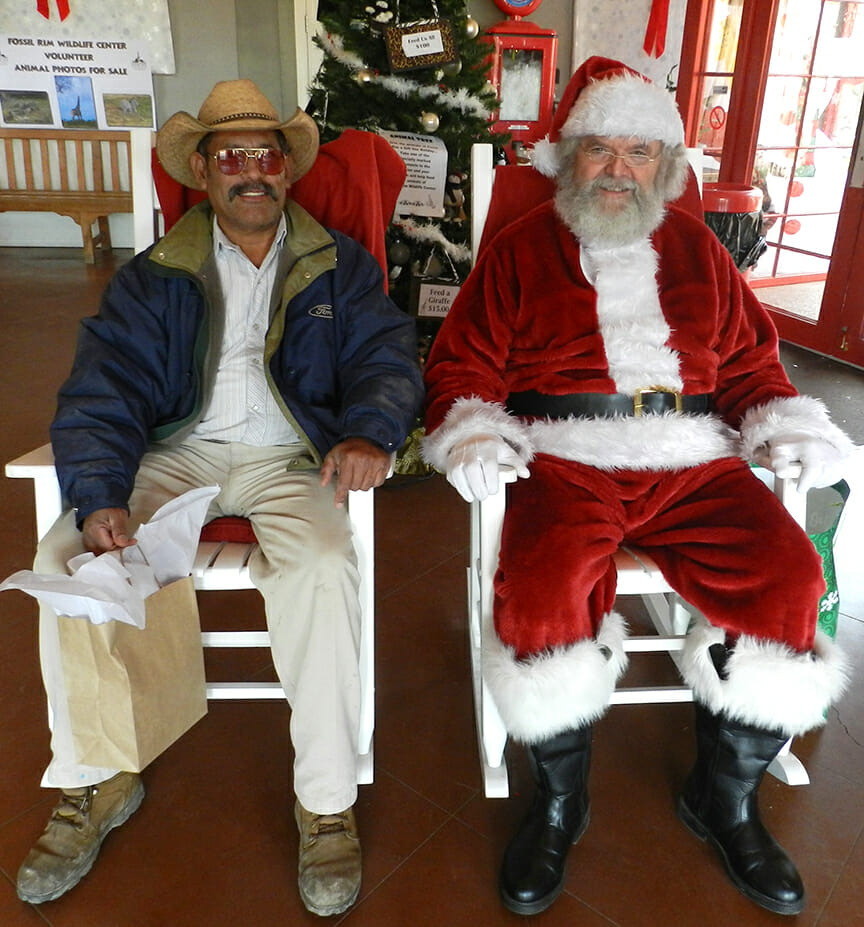 The boy who helped his family tend to farm animals honed a sixth sense of sorts over the years.
"He has worked with and around animals all his life and has a knowing way of doing things that is not only born from experience, but also from a natural ability – call it 'animal sense,'" Snodgrass said. "He is observant, but more than that he seems to be able to interpret what he is observing and turn the information into the right decision.
"He has found animals the rest of us could not find. He has predicted pregnancies in a wide range of species when we were unsure.
"He has detected animal health and behavioral issues, some of which were urgent and many others before they became critical. He once stood between a very pregnant cheetah and a rattlesnake; try jumping into the middle of something like that because both the cheetah and the snake were a little upset."
Muro's work ethic has remained as consistent as his passion for the job.
"All who have worked with Arnulfo recognize and appreciate his ability to accomplish tasks in a methodical manner that seems slow until he finishes before and accomplishes more than anyone he is working with," Snodgrass said. "For more than three decades, we have been outworked by Arnulfo – hauling hay, building fence, or whatever."
Muro's dear friend is very aware of how much he invests in all things Fossil Rim.
"If you know him, what he does, how he does it – it is with great appreciation and respect," Snodgrass said. "Arnulfo has a deep understanding of this place – the land, the animals, and its 'pulse.' He has been a positive teaching presence on countless interns over the years, whereby appreciation has been expressed many times by those who had the good fortune to work with and learn from Arnulfo."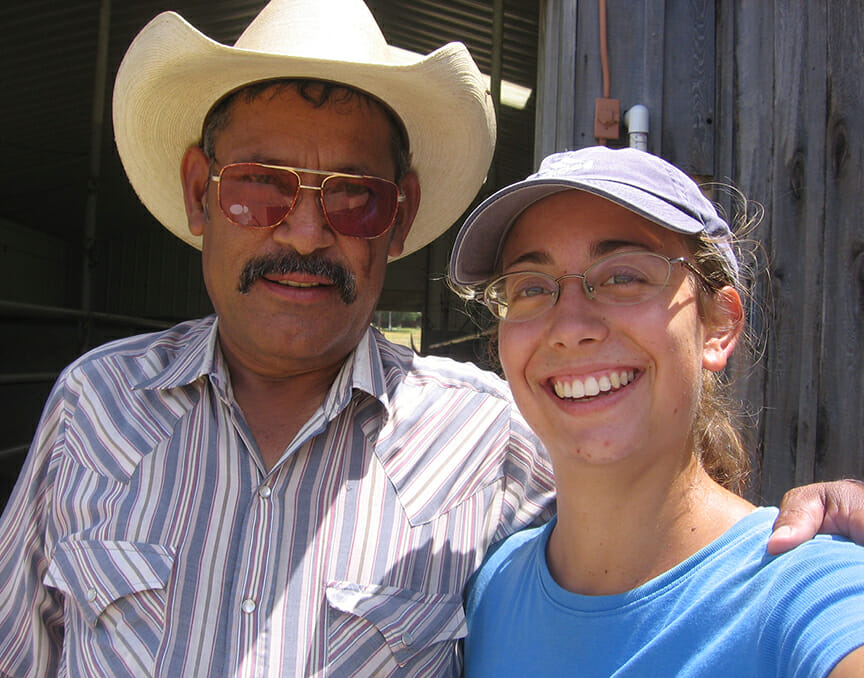 Fossil Rim is undoubtedly better off since Muro decided against returning to his native country.
"My family and I loved this area, so we decided not to go back to Mexico," he said of the decision made in the late 1980s. "We wanted to become part of the (Glen Rose) community. I fell in love with Fossil Rim and the animals, so I was able to work with a passion for what I was doing."
Since 2017, Muro has transitioned to a part-time position that primarily focuses on black rhinos and, to a lesser extent, white rhinos.
"I've been happy to work here all these years," he said. "I believe that this place is like a family. I'm very happy and comfortable because everyone greets me and knows me. I just want to say 'thank you' to everyone who has made my time here very special and supported my dreams and goals."
Snodgrass had no intentions of letting his animal care compadre get away with the last declaration of gratitude.
"For all the 37 years that Arnulfo has been at Fossil Rim, sincerely and simply put – 'thank you very much Arnulfo, well done,'" he said.
-Tye Chandler, Marketing Associate