Art fundraiser elevates small animal surgery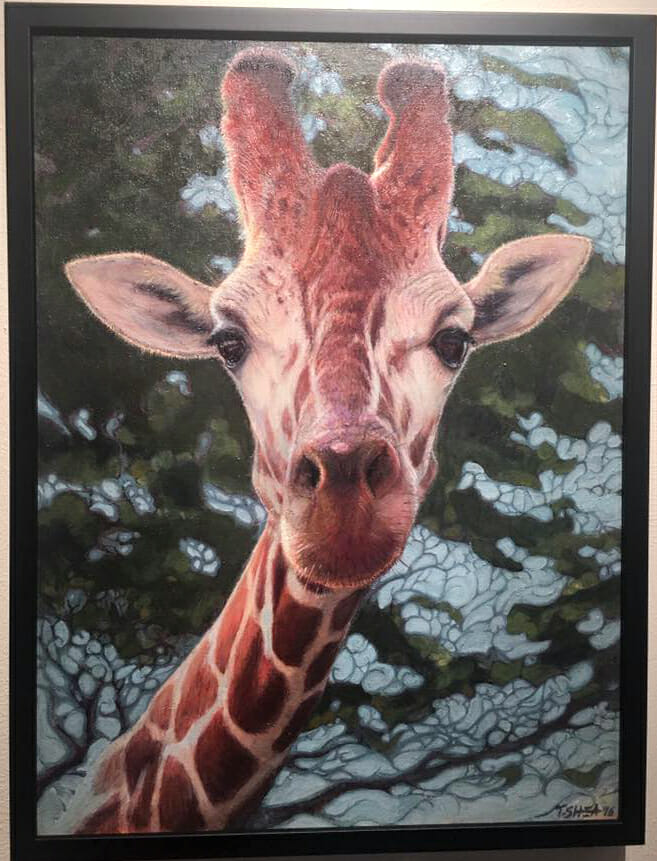 Fossil Rim Wildlife Center's foray into art show fundraising delivered the goods, and now the facility's small animals will reap the benefits.
Sip, Savor & Support was an open house and art show held at White Buffalo Gallery in Glen Rose on Dec. 3. It featured artists from Texas, Wisconsin and South Africa. The goal at hand was raising $3,200 in funds to allow the purchase of a small animal surgery table equipped with tilt control and a heated tabletop.
"The event was a success, most importantly because we had an anonymous donor prior to the event who was willing to match dollar for dollar the funds raised up to $3,200," said Lynn Rogers, Fossil Rim development coordinator. "Excess proceeds will go toward upgrading some of our animal dental equipment."
The seven artists featured included William Hall, Cynthia James, Alton Langford, Caden Schinagel, Thomas Shea, Elise Techentine and Dini Condy. Langford and Techentine each had two pieces in the art show.
"We've sold two pieces of art so far – 'Texas Horned Lizard' by Alton Langford and 'The Plowhorse' by Caden Schinagel – and we have some interest in the other works," Rogers said.
The price range of the pieces is $375 to $3,200.
"Two of the works are about Fossil Rim animals," Rogers said. "There is the painting of our giraffe 'Mosi' by Thomas Shea for $800. There is also the bongo mask made of dicrylic glass, artboard and copper by Cynthia James of Artefactz (Sculptural Artwork and Artwear) in Granbury."
A number of Fossil Rim staff members attended the art show. Shea is actually the father of Molly Shea, Fossil Rim's giraffe caretaker.
"I had so many people tell me they really enjoyed visiting with our animal staff," Rogers said. "There were about 10 of them in attendance."
Considering it was the first time for Sip, Savor & Support, event organizer Rogers was encouraged.
"I'm very pleased," she said. "The most exciting thing is the ongoing effort to find the right person for each work of art. I was also happy to hear how the event guests were enthusiastic about the proceeds going toward our Fossil Rim animals."
For those who wanted to attend this event and did not make it for whatever reason, fear not.
"The event was very well-received, so there is interest to have another event like this in the future," Rogers said.
For inquiries about any of these works, please email: info@fossilrim.org, Attn: Lynn Rogers.
-Tye Chandler, Marketing Associate