Artists step up to support Fossil Rim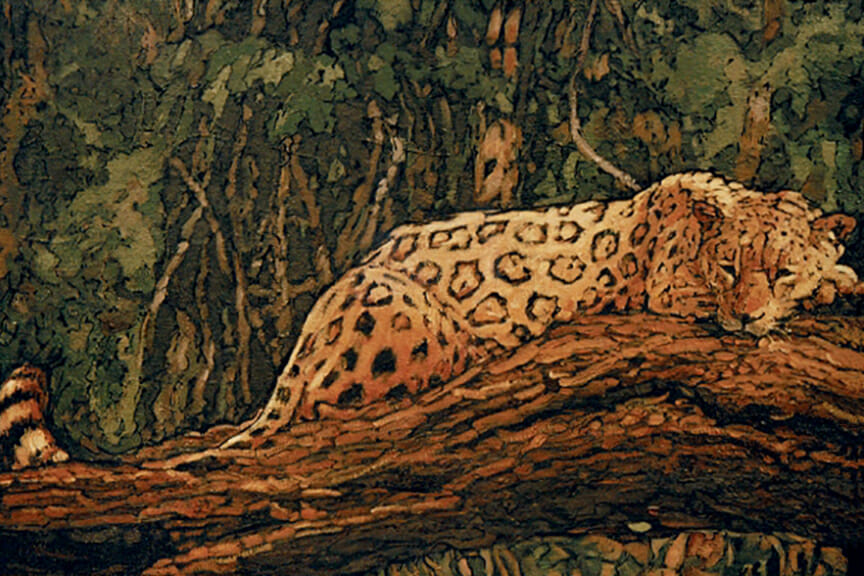 If you enjoy artwork, wine and supporting animals, there is only one place to be from 5-8 p.m. on Dec. 3.
Sip, Savor & Support – an open house and art show – will feature artists William Hall, Cynthia James, Alton Langford, Caden Schinagel, Thomas Shea and Elise Techentine.
"We are very excited to have our event in the beautiful White Buffalo Gallery here in Glen Rose," said Lynn Rogers, Fossil Rim development coordinator. "Jeannie Lane has been very generous to offer that space to these artists. We have two artists from Glen Rose, two from Granbury, one from Cedar Hill and one from Wisconsin (Shea). He's the father of Molly Shea, one of our animal care specialists, and that's great to see him making the trip for this event."
There will be wine and hors d'oeuvres, plus the chance to meet each artist, check out their works for sale and ask them questions.
"A portion of the sales of these six artists will be donated to Fossil Rim so that we can get a small animal operating table, which is desperately needed for our vet clinic," Rogers said. "In fact, for any of the works in the White Buffalo Gallery that are sold that evening, a portion of the proceeds go to Fossil Rim."
To RSVP or ask any questions about this important event, please email: info@fossilrim.org, Attn: Lynn Rogers.
-Tye Chandler, Marketing Associate