Giraffe towers above Facebook poll competition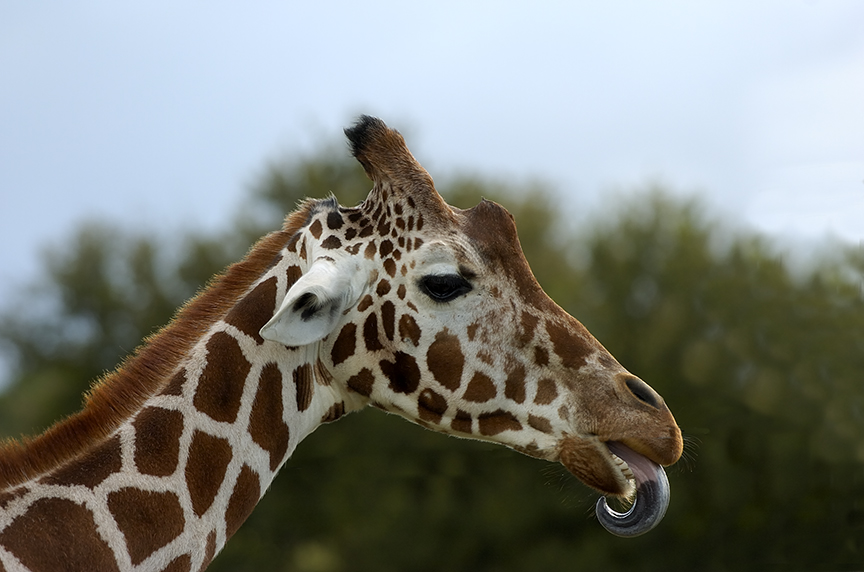 We held a Facebook poll for two days this week regarding people's top five favorite animals here at Fossil Rim Wildlife Center, and what had to be the favorite by many to finish atop the poll did indeed deliver.
The giraffe won the poll by a comfortable margin, and considering it is the only pasture animal for which hand feeding is allowed, the selection is understandable.
Before further results are revealed, the places were tallied via a point system. If a person voted an animal as his or her favorite, it received five points. A person's fifth-favorite animal received one point.
If a voter didn't specify for a particular species, all subspecies were given equal points. So if someone voted "wolf," then the Mexican gray wolf, red wolf and maned wolf each received the same number of points. Finally, if a voter didn't provide a full list of five animals as requested, their votes weren't tallied.
The giraffe took first place with 39 points, as 10 people cast a giraffe vote. The white rhino came in second with 27 points with nine people casting a vote in its favor. An animal not on display to the public, the Grevy's zebra pulled an upset to place third with 22 points while receiving six votes.
The cheetah took fourth place with 21 points, although nine people voted for it. The Hartmann's mountain zebra rounded out the top five with 18 points and five votes to its credit. Another animal not on display to most visitors, the southern black rhino placed sixth with 12 points.
Tying for seventh place were the Mexican gray wolf (10 points) and the European red deer (10). The maned wolf (9) and the scimitar-horned oryx (9) tied for ninth to complete the top 10. Both wolf species are not on display to most visitors, as they reside in the Jim Jackson Intensive Management Area with the black rhinos.
Others receiving votes in order of total points included the addax (7), ostrich (6), common wildebeest (6), red wolf (6), Przewalski's horse (6), Attwater's prairie chicken (5), waterbuck (5), bongo (5), sable (5), aoudad (4), gemsbok (4), African spurred tortoise (4), Texas tortoise (4), American bison (4), Arabian oryx (4), addra gazelle (3), black-footed cat (1), Nigerian dwarf goat (1), emu (1), blackbuck (1) and axis deer (1).
Thanks to everyone who participated in the poll.
-Tye Chandler, Marketing Associate