Our Baby Emus Have Finally Joined The Fossil Rim Family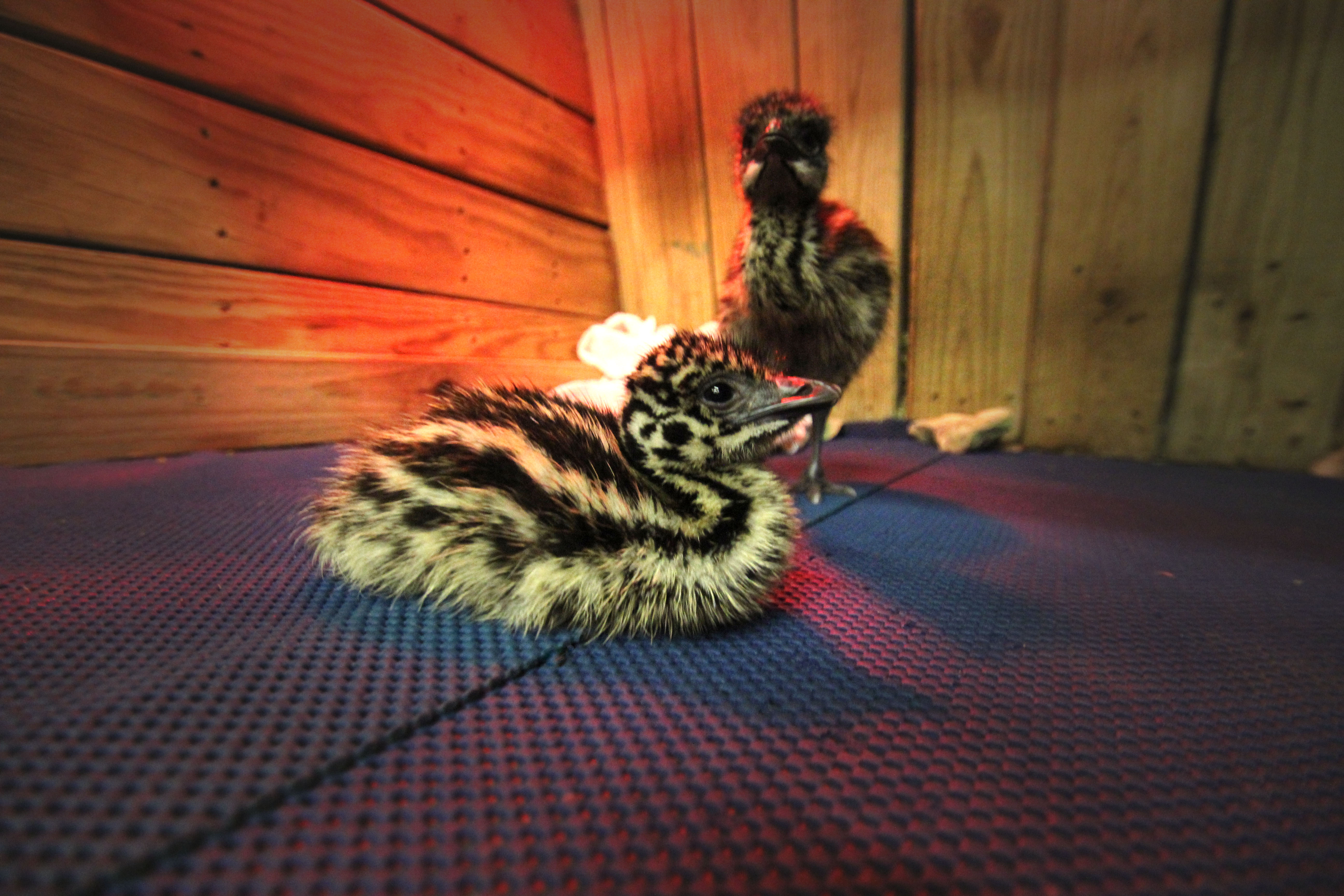 Spring is in the air and Fossil Rim has added three baby emus to the family! Determining the sex of these baby birds right now is impossible, so – we decided if they are females we are going to name them April, May, and June. But we are crossing our fingers and thinking blue so we can name them after the Three Stooges: Larry, Mo and Curly. Each of these precious little chicks has a distinct personality and it is a hoot to explore Fossil Rim through their newborn eyes.
These little ones want to eat everything in sight, requiring us to keep a very close eye on them to ensure they don't ingest something harmful! Don't worry, we aren't the only ones on alert – our Boer goat Vinny is keeping a keen and watchful eye and even sits with them every night. This poor guy is just exhausted from baby duty.
The Three Stooges are a little shy when it comes to cars, but the more they experience vehicle noises, the more acclimated they become. Plus they, know Uncle Vinny is never far away.
Be sure to stay connected with us on our blog to check in on (fingers crossed) Larry, Mo, and Curly. Who knows we may even have to call them April, May and June before summer is over… any bets?